Is your MLM lead-generation tactics working for you? Whether you are online or offline, using a sustainable business model is crucial to your success. If you want to live the lifestyle of a successful network marketer, start taking ownership of your business and use the lead generation tactics that work long term.
To build a successful MLM business, you don't even need to be technical. How do you think people built their businesses before the Internet. You can use online methods but there are some tried and true methods of doing business that you might be missing out on. In this post, I have three MLM lead generation tactics to help you get better results with your business.
Lead Generation Tactic 1 – Work Networking Events
You would be surprised at the number of events being held in your local area. You don't even have to put on the event, just attend it. If you have about 3 hours a week to spend on this, you are golden! There are lots of ways to find out about events in your area.
Check Meetup.com for lots of group activities.
Are there any shows like auto, boat, realtor, and etc?
Check your Chamber of Commerce for community events.
Anything going on in your neighborhood.
And so on.
Can you attend at least 2 events per week? Now, don't go to an event to blab about your products or business.
Go to get to know people. Ask questions. People love talking about themselves. Take an interest and grab as many business cards as possible. I never give out business cards.
Usually when I attend events, I get at least 25 business cards. If you attend 2 events, you can potentially get 50.
Now here is the secret sauce: follow up with them the next day via phone! Be casual and you can say something like: would you open to a side project that doesn't interfere with what you are currently doing?
Being that our present economy is not great, people want more! You might be surprised at how many people are open to taking a look at your offer. Get more tips like this one.
Lead Generation Tactic 2 – Larry's Post It Notes
This lead generation tactic really works! If you have about 4 hours a week to spend, get your Post It notes ready.
With this tactic, you'll put some information on each Post It note and then stick them in public places that get a lot of foot traffic. Some of these include gas pumps, bathroom mirrors, gym locker rooms, grocery store bulletin boards, etc.
I recommend that you use a stamp to put your information on each Post It. You'll get responses to your notes around town so I recommend that you a Google Voice number with a recording so you can easily sort through people.
Here's an example of what to put on a note to get you leads:
Superstars only – Make 50K to 300K Don't even call unless you are a producer and can prove it. Your number here.
For the people that want to move forward, they can leave a message for you. When you call them back, they'll be asking you what your offer is.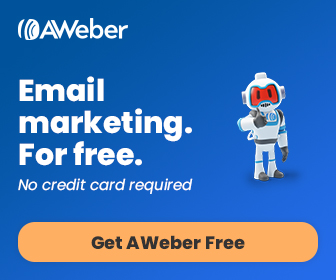 Don't tell them! Instead ask questions like: Why do you consider yourself a superstar? Find out more about their goals and what they are looking for.
Take an interest and find out if this is a person you actually want to work with or if your business is a good fit for them.
Get more lead generation tactics like this one.
Lead Generation Tactic 3 – Realtor Signs
Realtor signs are all over the place in every neighborhood. The cool thing about realtors is that they work on commission and are always advertising for business, hence, the signs.
If you have about one hour a week, you can drive around and call realtors from the numbers on the signs. You can easily call 5 to 20 realtors while still in your car!
A simple question to ask them is: Would you be open to a way of making income that has nothing to do with real estate?
Due to the housing marketing, many realtors are hurting in their businesses and may be open to new ideas. Get more lead generation tips like this one. 
Conclusion
Using lead generation tactics that work can make a huge difference in your business. Today I gave you 3 ways to generate leads offline. Which one of these have you used already? Leave a comment.