Another Google Penguin update is on the way in early 2016. In the past, if your website was penalized due to the latest Google Penguin algorithm, you had to wait until another update to recover.
You'll be happy to know that the new Penguin update is expected to be real-time. This means that you won't have to wait until the next update to see if your corrections help your website recover. The new Penguin algorithm will have the ability to analyze links and make ranking adjustments right away.
What is the Penguin Update?
Since April 2012, there have been 6 Google Penguin updates. If your website has ever gotten penalized in any Google algorithm update, you know how important it is to pay attention and follow the best SEO practices.
A few years ago, I had a highly successful website that ranked on page one of Google consistently, producing a high volume of traffic and conversion. After a Google Panda update, that all ended and I unable to resurrect the website to its former glory until about 2 years later.
Google's Penguin algorithm was created to fight webspam in search results.
For sites that use black hat techniques for SEO and search ranking, Penguin is designed to find and penalize those sites. Black hat techniques for link building and other link schemes are primarily targeted.
You should always keep up on the Google's Webmaster Guidelines so you don't violate them in any way.
Previous Google Penguin spdates:
1.0 – April 24, 2012
1.1 – May 26, 2012
1.2 – October 5, 2012
2.0 – May 22, 2013
2.1 – Oct. 4, 2013
3.0 – October 17, 2014
According to Search Engine Land, the latest Google Penguin update was originally expected to be released near the end of 2015 but Google has since indicated that it would delay until 2016.
How to Prepare for the Latest Google Penguin Update
You don't want to get penalized do you? Of course not! Stay away from tactics that will get your website in trouble. To stay on the good side of Google, always provide quality content and deliver value to your audience.
Here are a few tips to prepare for the latest Google Penguin update.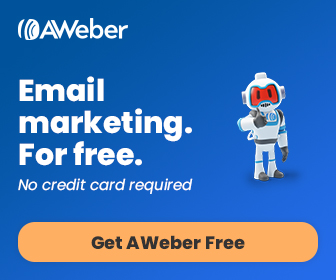 Internal Link Optimization
You should have a good internal link structure as this is how search engines crawl your website. Internal links help a search engine determine which website pages are related as they crawl from page to linked page.
Traditionally, everyone would hyperlink only the keyword term to link to another internal page. These days, linking only those terms can you into trouble.
When you provide a link to another page, include non-keywords as the anchor text instead of only keywords.
What does this mean?
If my keyword is "attraction marketing", I can link to another page using this text instead of that actual phrase:
It's one of many strategies you can use to get leads for your MLM business.
Evaluate your Back Links
Not all back links are created equal and you should evaluate them periodically so you don't hit by the latest Google Penguin algorithm.
Always strive for high-quality back links, but that may not always be possible. If you find spammy back links, you can attempt to get them removed. I've tried this before and it's hit or miss.
You can create a disavow file and upload. Google provides a good explanation and instruction on how to do it here.
Spiking of Links to your Site
Your website may get a sudden flood of traffic due to legal means like a press release, a valuable blog post or some other organic method.
However if you are buying meaningless links in an attempt to boost ranking, you may get penalized. Google Penguin will figure it out, believe me.
This is the perfect time for you go through your website to check on these important items and make sure your website stays in the game for the long-term.
What are you doing to prepare for the newest Google Penguin update? Leave a comment!