Are you struggling with how to be successful online? As entrepreneurs, we need to get to work and learn a few things. It starts with investing in you first.
I talk to people all the time who want to start an online business or may they've been at it for a while. The most common thing I notice is that they start with a mindset that being successful online is like magic somehow. They can make a lot of money in a short time and live happily ever after.
Quite the opposite is true. It takes hard work and an investment in yourself to make things happen. And they do not happen overnight. In fact, that belief is the downfall of many. Don't be one of those people.
If you see someone who is successful online I can tell they put a lot of work into themselves, spent lots of money on learning and personal development, and put tons of time into marketing online.
That is what I am going to share with you today. These are the three areas of investment that are the foundation to be successful online.
Three Ways to Invest in Yourself First for Success
Are you investing in yourself to create success on the Internet? Here are your three areas that are must to invest in for online success.
Raise your hand if you were born with a success mindset.
Working on your mindset is your first step to invest in yourself. Being an Entrepreneur takes a certain way of thinking. It's not enough to wish and dream. Remember, a dream without action is just a dream.
You must have the focus, determination and drive to carry on no matter what! That means even if you don't feel like it.
There are plenty of personal development books to invest in to develop a mindset that is success all the way.
You want to make money online but you don't want to spend any to learn how to do online marketing the right way? Does that sound like you?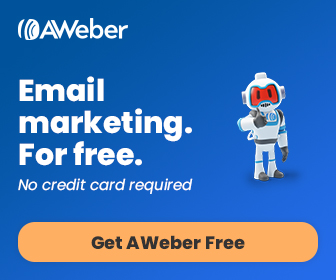 I know people who have struggled for years because they did not want to spend a penny to learn a marketing strategy. If you have this money mindset, how will you ever get anywhere?
These same people put the time in to write blog posts, or create videos but without the required skills. Therefore, all that time is spent for nothing.
I have spent thousands of dollars to learn a variety of Internet marketing strategies. The rewards have been well worth it.
Have you heard that saying, Is being cheap keeping you poor?
Have you ever wondered why people don't succeed online? Let's look at the person who does video marketing. Usually the reason they fail is because they either stopped making videos after a brief time or didn't learn how to do it right in the first place.
If you want to be successful online, it takes time. Your time!
It could take 6 months or a year – maybe more. During that timeframe, you have to be consistent with whatever marketing strategy you use.
You also must take the time to invest in yourself with training. If you want to do video marketing, invest in a course. If you want to do blog content marketing, learn how to do it right.
There is no magic. The magic is YOU.
When you create a business online, it takes time and an investment in you. You must nurture your business ever day to see a result in the future.
Make the investment in yourself first for online success!
Believe me, when success happens, you will be amazed how your life can change!
PS Ever wonder how to start earning six-figures in our industry? For starters you should run your business like a six-figure earner to begin with. Start with this training.