Everyone wants to know how to do SEO! Am I right?
SEO search engine optimization is an important part of your online marketing strategies. In this article, I will give you some key tips to learn SEO Internet marketing.
You can write the most helpful content on your website but there is no guarantee that you will get visitors.
When marketing online, you must get your website to rank in the search engine results or it will be difficult to get web traffic.
SEO and Internet marketing work together. So the most important thing you can do as first step is understand the basics of how to SEO a website. I am not going into a lot of technical SEO Internet marketing tips. Instead I will give you the basics.
Search optimization is your most important SEO strategy so incorporate these tips into your blogging habits.
Once you understand the basics of SEO Internet marketing, you can move on learning more about on-page SEO for individual blog posts.
SEO Internet Marketing Tips
Your goal is to get your website ranking high in the Google search engine. You do that by following a few simple guidelines as part of your SEO strategy.
How Google Ranks Pages
There are many technical explanations for how Google ranks pages for search engine SEO. The simplest way to think about is that you want to be relevant and reputable. This does not happen overnight. Being relevant is what you say in a blog post. Being reputable is what people say about you. The way to stay relevant is by staying on topic with your blog. If you write about something you care about and write often, you will become reputable over time.
Use the Google Keyword Tool
This is one of many free SEO tools that you can use SEO Internet marketing. If you don't use the correct keywords on your blog post, it will be very difficult for the search engine to return your website in the search engine results. You could be missing out on hundreds or thousands of visitors simply because you selected the wrong keywords. Think about the niches and keywords you are targeting and do your keyword research first. If not, you risk getting no traffic to your website.
Once you have the keyword for a topic, think about all the ways that a person might type that into the Google search. You can find many interchangeable words and similar terms using the Google keyword tool. For example, if your blog post is about network marketing, you can also use the term MLM and rank well. Figure out how to naturally include those keywords in your blog post. Click here for a free keyword research training.
Be careful of jargon mismatches. Understand what a regular user will say. Using unique or difficult jargon may not get you much traffic. For best results with SEO Internet marketing, use keywords that regular users typically search for.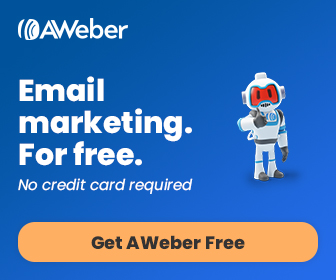 Use WordPress
Do not use the WordPress.com free service, use the WordPress.org software. WordPress takes care of 80 to 90 percent of the mechanics of SEO website optimization. For example, WordPress websites are very crawlable. If you used a Flash-based site, Google cannot effectively crawl that content.
Use WordPress Custom Permalink Structure
Here's a great SEO Internet marketing tip for you! Make sure you use a custom structure for your blog post in WordPress. Google search looks at everything from the words on your blog post, the title and even the URL. If your blog URL is using something like: domain.com/?p=123, there is no chance that Google will recognize that and include it in the how your post ranks for a keyword.
If you use the proper Permalink settings, then the search engine also takes your URL into consideration when calculating where your site ranks in search. That looks something like this: domain.com/post-name
In your WordPress Permalinks structure be sure to select the Custom Structure like this:
Place the keywords in your URL. Be sure to place dashes between the words instead of underscores! Search engines like dashes better! Check the URL of this blog post to see what I mean!
SEO Internet Marketing Power tip: Make your blog post title slightly different than the URL. People search on different variants of the same keyword term. For example if your title is: Changing the Default Printer, your URL can be domain.com/change-default-printer. This is a very simple thing to do.
Apply the Katamari Philosophy to Internet Marketing SEO
Start small in a niche where you can do well. Begin with low hanging fruit SEO keywords and then roll up gradually. There are no shortcuts to SEO Internet marketing and ranking high in search engine. Getting massive traffic to your site takes time and a solid search marketing strategy. In Katamari, you are always reaching and rolling up bigger and bigger things. Your traffic will start snowballing over time.
I hope you found these basic SEO Internet marketing tips helpful. Once you are familiar with these basics, you should move on to learning search engine optimizing your individual blog posts. You can learn more in this helpful SEO training.
Click here for more SEO Internet marketing training and other online marketing strategies.