Internal linking is often overlooked as a key SEO strategy. Did you know that you can actually boost your SEO just with interlinking within your website?
This important SEO strategy does not require spending money or hiring someone. It's very simple to do and you can build it into your to-do list each time you create new blog content.
Check out these  ways you can easily create links within your internal content while giving your SEO a boost!
What is an Internal Website Link?
Before I get into some terrific strategies, let's review what an internal link actually is.
It's link on your website that directs users to another page on your site is an internal link. For example, this is a link that will take you to another blog post on this website. You can create a hyperlink that opens the new page in the same window, or a new tab window. I recommend you always have the link open in a new tab or window.
Video: Internal Link Building

Use Anchor Text for Internal Links
When you create a link within a blog post, the content that you link to should be relevant. If not, it would not make much sense.
Use anchor text that makes it obvious as to what the linked content might be about. Wrap the relevant text in the link.
This practice will provide a nice SEO boost for your website.
Use Deep Links in Your Content
I used to be confused by the term "deep linking." What the heck could it mean?
It's actually pretty simple. The links in your content should like to content that is not available from the home page or main menu.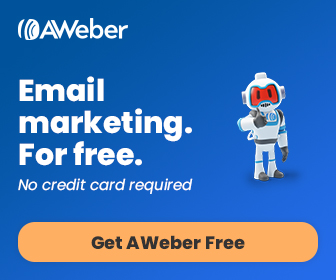 I recommend that you do not link to your Home page. There is no point in doing that as it usually contains more static information.
Link to those pages that were created a few months ago instead of what you created last week!
Create Natural Internal Links
Internal links go beyond improving your SEO. They also help with navigation on your website and provide your readers with more relevant content to read.
They should always be natural and provide value. This means that you don't need to be too concerned about using keywords with internal SEO linking. Just make sure the link text is relevant to the destination content.
Don't Put too Many Inner Links!
Even though linking within your own website is important, don't go crazy with it! While there is not a specific number to stick with, your goal should always be to keep your readers engaged.
Sometimes if you have way too many links, the reader does not know where to click next and it makes your content more difficult to read.
I like to create one link for every 2 paragraphs. I don't always stick to that but that's my goal.
Use Text Menus for Your Main Navigation
Fancy, schmacy. I know it is tempting to want to create fancy or complicated JavaScript of text menus. My advice: don't!
Use text menus as they are searchable by search engines. Other types of menus created with images or Flash scripts will not be searched. They are also more difficult to navigate from a phone (which most people use).
Wrapping it Up
Today I gave you a few tips on how to improve the SEO of your website with internal linking strategies.
For even more tips about online marketing, click here to learn about a marketing system that will change the way you build your business online.