Who would have ever thought that you could earn an income on social media? With Instagram, you can promote products and services through its image-based social platform. Building a large following and connecting with other Instagram users is key to your success.
In this article I have 5 tips to help you attract and retain a following. Learning to use Instagram effectively can greatly help the success of your business. I'll get to that in a minute.
Why Build Your Brand with Instagram Marketing?
Instagram was the fastest growing social network in 2015. Projected growth for 2016 and 2017 are 15% and 11% respectively.
If Instagram marketing is not already part of your 2016 strategy, these numbers will change your mind:
400 million monthly active users
3.5 billion images liked daily
Over half of users are younger than 29; 62% are teens
Instagram has 58 times more unpaid interactions per post then Facebook
49% of users check the their Instagram account daily
73% of users check their account at least once a week
With a very engaged user base, the average brand post gets 120 times more interactions than Twitter. And it also surpassed Twitter's number of users in the last year. Instagram is worth over 35 billion dollars, another indication of its growth.

Infographicby MDG Advertising
Create Your Instagram Marketing Objectives
Powered by the sharing of images, Instagram users upload over 70 million photos each day. With a smartphone-based app, using Instagram is convenient and makes it simple to share images to this social network.
With a high-engagement rate, marketing your business on Instagram is a good decision. But it's not just about throwing a bunch of photos onto this photo sharing network. With a well-thought out marketing strategy, you can use Instagram to promote and build your brand.
Here is a list of key things to consider for deciding your objectives and goals for marketing on Instagram:
What do you want to achieve with Instagram?
Who is your target audience?
Is your audience engaged on Instagram?
How will you use Instagram marketing in conjunction with your other social networks?
Show your company culture
Increase customer loyalty
Grow your online community
Connect with influencers
Generate leads
Generate sales
Showcase products
These are just a few objectives to consider when developing a strategy for Instagram marketing. As your social network community grows, you can and should reevaluate your objectives and make changes accordingly. You can also get more tips here.
Top Strategies for Instagram Marketing
I've compiled a list of the 5 top Instagram marketing strategies to help you succeed with this visual marketing social network. Instagram can bring long-term value to your brand with a well-thought out plan.
1 – Using Instagram Ads Effectively
Instagram ads can help you get real results for your business. Whether you want to increase sales or gain more brand awareness, there are multiple ad solutions you can work with.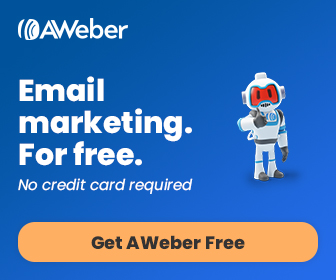 Photo ads help your business tell a story through imagery. Targeting a specific audience, you can inspire others for increased brand exposure or a specific call to action.
Carousel ads bring more depth to your Instagram imagery. Users can swipe to view up to four additional images. With a call to action button, they can also visit your website to learn more.
Video ads offer something still images cannot: that is sight, sound and motion. You can create 30 second long videos in landscape format to entice your viewers.
Currently, Instagram allows you to track views, clicks and downloads. In 2016, expect to see more metrics, like reach and frequency.
Instagram provides useful metrics with ads to track views, clicks, and downloads.
Instagram Business Case Study – House of Blues Entertainment
A concert promoter boosted ticket sales for upcoming shows by using Instagram's targeting tools to reach a local audience of fans and would-be fans with matching musical tastes. The campaign succeeded in selling more tickets at a lower cost than previous benchmarks.
2 – Benefit from Creating Instagram Videos
Video on Instagram is a powerful marketing tool for your business. Even with 15 seconds of video, you can be creative and get your idea across to your audience. Make sure your video is carefully thought out to make the most of the 15 seconds. As mentioned previously, if you are using Instagram ads, you have up to 30 seconds.
There are many ways to use video with Instagram. You can promote your products or use quick how-to videos to show how simple your product is to use.
Instagram Business Case Study – Coca Cola
Coca Cola created a incredible Thanksgiving video, featuring the traditional Thanksgiving dinner and Coke bottles with names as well as background talking. Their video demonstrates the essence of our Thanksgiving dinners!
 3 – Using Instagram Hashtags with a Purpose
If you are not using hashtags with Instagram marketing, read this! The foundation of search on Instagram is hashtags. This is how others can find your images or videos if they are not already a follower.
According to Adparlor, the number of hashtags that performed best were three or less. Entrepreneur.com created a comprehensive articles all about hashtags. Head over to read it here.
There are a number of ways to use Instagram hashtags but be strategic about it. Trendy hashtags can help get more visibility to your images. Examples are:  #tbt (throwback Thursday) and #photooftheday. Ridiculous hashtags can have the opposite effect. Also consider creating a unique hashtag for your brand that your followers can start using too.
For true success with Instagram marketing, make hashtags a part of every image you upload.
4 – Create a Consistent Style Guide for your Brand
Keep your brand consistent looking on Instagram by planning ahead with a style guide. Find a color combination and select a couple of fonts that you can stick with over the long haul.
If you use recurring posts or thematic posts, use a template and just switch out the message. When a user sees your images, they should associate it with your brand just by the look and feel.
Instagram Business Case – Little Big Bell In
This London-based lifestyle blogger has a marketing style all her own and it shows through all her Instagram posts.
5 – Engage with Your Instagram Community
You want long term benefits on Instagram? Then, engage with your community. That is how you'll get more interaction, loyalty and growth. Instagram is not a one-street. It can be but that won't get you very far with marketing these days.
Developing relationships with your followers is key to increasing the chances that your followers will share your content. Relationship building is an important part of marketing success for your business.
You can also follow the followers of your competitors simply by interacting with them. You just may gain some new customers.
There are three main ways to interact on Instagram:
Like a photo or video
Follow a user
Comment on a photo or video
When you interact on a photo or video, that person gets an Instagram notification about it. The person can easily check your profile and they may follow you if they like what they see.
Social Media Examiner (source of photo) recently posted an informative article dedicated to building an engaged Instagram following. You can read it here.
 Conclusion
Have you noticed that people on Instagram are also shoppers? According to an Iconosquare recent study, 70% of users on Instagram have looked up their favorite brands on the social media network. And, 62% follow brands just because they like them!
I hope you enjoyed these key strategies to build your brand on Instagram.  What Instagram marketing strategies are you implementing for success with your business?
PS Want to learn some simple tips to market on Instagram?  Download this 10-point Cheat Sheet now and learn how.