Looking for better YouTube rankings for your video? Great! Using YouTube marketing can give your business a huge boost!
Similar to a blog post, YouTube videos can do the heavy lifting for you in your business. As an asset that works around the clock for you, getting better YouTube rankings is a must to get your videos in front of hundreds or thousands of people.
With over 1 Billion unique users visiting YouTube each month, it's no surprise that it's the number two search engine in the world. And being owned by the number one search engine Google, make YouTube your best friend for getting your message out to the world.
The sooner you learn how to leverage YouTube effectively, the sooner you will enjoy those high YouTube rankings for your video. CLICK HERE to learn how.
In this article I will share a few tips that you can use for getting better YouTube rankings. As your rankings increase, your YouTube subscriber ranking should improve as well.
Get Better YouTube Rankings with These Tips
Before you even make a video, make sure you have a plan. These tips reveal some important pieces of the YouTube rankings puzzles to get your videos SEO optimized.
Keyword research
Keyword research is the first important task to do before you ever make a video. Make sure that the topic is one that people are searching for. If not, no amount of optimization will get hundreds of views. Whether you are looking for YouTube rankings or blog traffic, keyword research is your first step.
You can use the Google keyword research tool. Click here for a free training on using it correctly.
Another great resource Google and YouTube Autocomplete. It is not as robust as the Google tool but you can glean some good information.
Once you have a good keyword, you are ready to create and then optimize your YouTube video for that keyword. You can also find a great list of tags for YouTube videos while doing this task.
Optimized Metadata
To get the best YouTube rankings, you need to optimize a few pieces of metadata. Whoa, what the heck is metadata? It's a fancy name for data that provides information about various aspects of the data. This tip explains three pieces of information: title, description, and YouTube video file name.
Title – put your keyword in the first part of the title. Use a dash or pipe character to separate the next part of the title. The second part should contain a similar keyword or variation of the original keyword. Don't repeat the same keyword over. This is one of the most important tasks for YouTube optimization.
Name of the video file – Before you upload a video to YouTube, change the name of the video file to your keyword. Use dashes inbetween the words. Even though visitors cannot see this metadata, Google does see it and it has meaning in YouTube rankings.
Description – Write a description that is a minimum of 4 to 5 lines. Be sure to include your keyword naturally without stuffing it for increased YouTube rankings! Make sure that the first 160 characters are compelling. This short text is what appears in the search. You may also see people who recommend 500 words to get YouTube rankings. I am testing both right now and will let you know the results.
Great YouTube rankings without a call to action is a no-no. Be sure to add your capture page or other link to the first line and the last line of the description. If you only add it to the last line most people will miss the link since they often do not expand the description. Make it as easy as possible for users to take action and click your link.
Time Stamps to increase YouTube rankings
Time stamps optimized with your keyword can help you get additional keywords into your video description and help with search in YouTube. YouTube automatically turns the timestamp that you type into a clickable bookmark that goes directly to that time in the video. You can rank better with this strategy.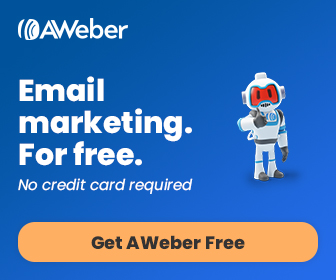 Regardless of what business you are in, YouTube videos provides an effective way for you advertise at a low cost. Using the right strategies, you can get excellent YouTube rankings and drive thousands of visitors to your videos for the ultimate exposure.
Your YouTube video rankings can improve if you if you use these tip along with others that you can learn in our training. The most important thing is being consistent every time! along with individual videos fairing better in search results, you'll also enjoy improved YouTube-Channel ranking!
Click here for access to training on YouTube rankings and optimization.