Are you using YouTube video to get more MLM leads for your business? Video is the popular platform online and get high engagement rates.
When you increase YouTube video views, you can start getting more network marketing leads. Videos on YouTube are a key method for people to get to know, like and trust you.
Most people prefer to watch video instead of reading text. YouTube videos are an effective way to communicate with potential prospects who are out there looking for information.
The first step beyond creating your videos is to increase YouTube views and conversion rates. These steps and tips will help you!
1 – Create a YouTube Video Thumbnail
What is the first thing people see when choosing a YouTube video to watch? The YouTube video thumbnail!
You may notice that some people have consistent branded thumbnails while others just have a random image from their video.
Which one would be more attractive to you?
Which one would be more attractive to your MLM leads?
Which one do you think might get more YouTube views?
If you have ever uploaded a video to YouTube you noticed that you can choose from three screen captures for your thumbnail. Take an extra few minutes and create your own so you can stand out in YouTube search results.
Remember, you want to get more video views and therefore get more MLM leads. To do that, stand out from the crowd to begin with!
Learn more about YouTube video thumbnails here.
2 – Be Consistent with Your Brand Image on YouTube Videos
If you want to ghet more MLM leads, it is helpful to establish a brand image for YOU – not your MLM company.
Being identifiable will help your potential prospects connect with you. It's an important method to attract more network marketing leads.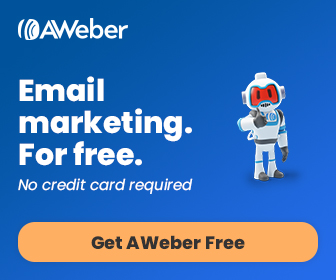 For example, keep your YouTube videos consistent with your blog or other social media profiles.
If you use certain colors on your website and Facebook pages, then continue with those same colors in YouTube videos. You can even add image overlays with your logo on your YouTube videos.
3 – Keep Your YouTube Videos Engaging and Interesting
Let's be honest here. Do you blab on and on in your YouTube videos? If yes, you will not get a lot of MLM leads!
That's the truth.
You will hear all sorts of advice. Some people think that shorter videos are better and keep a viewer's attention. But if you blab on or are completely boring in a short video, MLM leads will be out of reach!
Regardless of whether your video on YouTube is long or short, make sure that you deliver your message and not a word more!
Practice makes perfect.
4 – Include a Clear Call to Action for Each Video
What is the purpose of your YouTube video? If you don't have one, people will move on to another video and become an MLM lead for that person!
Create a call to action that is clear and direct like"call me, book an appointment, click this link, complete this form, order today, or visit this page."
You can place it or mention it in the middle of your video. Many people make the mistake of only putting it at the end.
Do you know how many people actually watch to the end of the video? Guess?
Having a call to action will convert your viewers into your MLM leads.
Conclusion
Creating and uploading videos to YouTube is not enough to get network marketing leads. You want to grab attention and that starts with the video thumbnail.
Branding will help your viewers to get to know you and thus increase your chances of converting them to MLM leads.
Don't take a chance of people just leaving your video without taking an action. Follow these steps to do it the right way!