Searching for proven ways to increase web traffic? Good. You've shown yourself to be a leader just by taking this step.
You are about to learn 3 ways to "increase web traffic" that I personally use to drive targeted traffic to my blog. Really.
It's easy to do this once you know how and understand how to optimize your posts for profit. Let's take a look at a few methods.
Increase Web Traffic
It's what we all want. Why bother writing posts if you get no traffic? That won't serve you at all in your efforts to make money online. If you blog daily or a few times a week, your goal is to generate traffic. Let's see how that is done.
Have a clear objective. Before you even start writing a post, think about what you want to happen. So many times I see people writing article after article but there is no clear call to action. As a visitor, I don't know what the heck they want me to do! So make a decision about your end result. Confused? Here are a few examples of what you might want your visitors to do:
– Opt-in to an email list
– Purchase a product
– Contact you
– Join your MLM
If you have a specific goal of what you want to happen, you have a greater chance of attracting people who want what you have to offer and therefore increase web traffic.
Do your keyword research. This is an absolute MUST. It takes a few minutes and can show you exactly what people are searching for. If you skip this step (like most people), you will end up putting time and energy into writing an article with keywords that people are not even looking for! Do it the smart way. The best keyword search tool is Google Keyword Tool. Once you find those keywords related to your topic, include them in your blog post.
Lead with value. I've talked about this before. Whether you talk to someone in person or via a blog post, you must lead with value. If you just do another sales pitch, it's a turn-off to your visitors. Think about it. We are pitched all days by ads and people barely notice them anymore. Wouldn't you rather be the go-to person that people look up to and trust?
Increase Web Traffic – How to Do it
I've been a successful Internet Marketer for many years and earlier this year, lost the majority of my traffic across several income- generating websites! This was due to Google's Penguin and Panda updates to their search algorithm.
I was so upset and frustrated. I did what anyone would do. I totally FREAKED OUT and then I hired an SEO expert. That ended being a waste of money.
I thought and prayed the traffic would just miraculously return but that didn't happen either. *sigh*
I honestly gave up for a time due to frustration in my attempts to increase web traffic. Then I heard about MLSP, My Lead System Pro. Maybe you heard of this incredible system.
I was skeptical at first because of my disappointments.
I heard great things about it as being the best education and training systems for people who want to market online. It can be any product, MLM home business, affiliate marketing and so on.
So there, I got in and followed the step-by-instructions to get set up. I started getting on the daily wake-up calls and webinars from tops leaders who have great success in their online marketing ventures.
The training library alone was worth the price of admission. All I know is that with MLSP, I have learned how to increase web traffic, get more leads in my primary business, use Facebook effectively for marketing and so much more!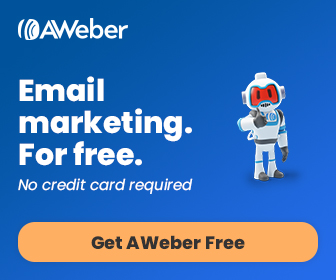 Learning how to increase web traffic is just one of many things I learned. Do yourself a favor and CLICK HERE for your 10-day trial to an online marketing and education system that can change your life.