Do you associate entrepreneurial success with personal development? You may be surprised to learn they go hand-in-hand.
As an entrepreneur, we must continuously learn in order to grow personally.
Have you ever heard that in order to improve your net worth, you must improve your personal worth?
Self-improvement is the foundation shared by every successful entrepreneur. By learning to improve personal development, you can build upon that foundation.
So, how do you improve personal development? You do more of it!
Here are six ways to the resources you can use to make it happen:
1 – Read Personal Development Books
By reading personal development books daily, you will strengthen and better yourself. One of the best ways to learn is from the success of others. Become the best version of you and master the skills you need to rocket toward your leadership goals.
Here are some of my favorite books to improve personal development:
The Compound Effect by Darren Hardy – Based on the principle that decisions shape your destiny. Little, everyday decisions will either take you to the life you desire or to disaster by default.
How Successful People Think by John C. Maxwell – Gather successful people from all walks of life-what would they have in common? The way they think!
Start with Why: How Great Leaders Inspire Everyone to Take Action By Simon Sinek –  This book is for anyone who wants to inspire others, and anyone who want to find someone to inspire them.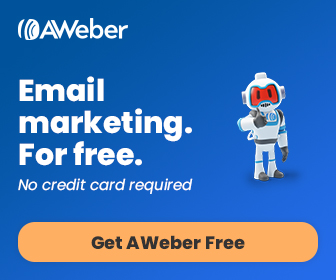 The Science of Getting Rich By Wallace D. Wattles – Wallace D. Wattles introduced the world to the power of positive thinking. Transform your mind and your life.
2 – Read Great Blogs
Have you noticed how many blogs are out there? Now most of them won't apply to improving personal development but there's a few great ones out there.
I love Eric Worre's Network Marketing Pro blog. He's always shares wonderful insights.
I also recommend the blog of Tony Robbins where you can learn self-improvement skills on a variety of topics.
Of course you don't want to waste time with blogs that won't contribute to your success so identify those that are worthwhile and keep updated.
3 – Attend Conferences
Have you attended any great conferences lately? Conferences are packed full of information from multiple successful leaders. What I love about attending conferences is the awesome, like-minded people I meet too!
You can check out successful leaders like Eric Worre, Les Brown and Jack Canfield to see their conference schedules around the country.
If you can't get to one, I highly recommend the TED Talks. There you'll find a seemingly endless supply of powerful talks.
4 – Listen to Podcasts
With easy accessibility, you can get valuable insights from incredible leaders through podcasts. These are available to listen on various devices making Podcasts a convenient way to learn.
With podcasting from some of the industry's top leaders, you can't go wrong. Here's a few of my favorites:
John Lee Dumas' "Entrepreneur on Fire,"
Michael Hyatt's "This is Your Life,"
Lewis Howes' "The School of Greatness."
5 – Attend Online Courses
Online courses are another fabulous way to gain information from top leaders in business. Usually online personal development courses are hosted as live webinars and recorded for viewing at any time.
How easy is that?
They are not free most of the time but worthy of your investment, especially because they will help you improve personal development skills.
Whatever we do in life requires an investment but the rewards can be amazing!
6 – Hire a Personal Development Coach
Have you considered hiring a coach to help you level up in your life and business?
I know, you are thinking: That sounds expensive.
It may be. But remember that any money we spend on improving personal development is actually an investment in our future. Coaches can help you see things and areas for improvement in your life and business that you cannot.
Most of the time you can get a free 15 minute session to discover if a particular coach is a good fit for you.
Conclusion
Improving personal development requires effort and some type investment, whether it be time, money or both.
I've given you 6 sources where you can find personal development information but you are the one who must make it happen.
Becoming the very best version of you will put you on the road to success.
Make it happen.
What are some of the ways you incorporate personal development into your daily schedule?