Over 40 years ago, the most unforgettable speech of all time was made. "I Have a Dream" by Martin Luther King Jr. was delivered from the Lincoln Memorial steps in Washington DC.
His speech was so impactful as he demanded racial justice and an integrated culture.
On August 28, 1963, he spoke about dreams in a way that impacted a nation so much, we continue to honor him and  his message.
Although we've come a long way as a nation, we still have a ways to go to realize "I Have a Dream" by Martin Luther King Jr. and the powerful message that continues to touch a nation over 40 years later.
The Success of I Have a Dream – Martin Luther King Jr.
King's speech was successful and effective for a few simple reasons. These simple reasons can be applied to how you can accomplish your dream!
Martin Luther King defined his dream. After listening to it, do you wonder what he wanted? No, of course not. He was very clear on his dream.
He also had a plan to realize his dream. Do you have a plan to realize yours?
Certainly you can have a dream and a clear plan to make it happen, but Martin Luther King also had something else in his speech. He delivered it with such passion and emotion that is still felt every time I hear it.
The most famous part of his talk was not from the prepared speech, but from his passion and heart: King said:
"I say to you today, my friends, so even though we face the difficulties of today and tomorrow, I still have a dream. It is a dream deeply rooted in the American dream.
I have a dream that one day this nation will rise up and live out the true meaning of its creed: 'We hold these truths to be self-evident: that all men are created equal.'
I have a dream that one day on the red hills of Georgia the sons of former slaves and the sons of former slave owners will be able to sit down together at the table of brotherhood.
I have a dream that one day even the state of Mississippi, a state sweltering with the heat of injustice, sweltering with the heat of oppression, will be transformed into an oasis of freedom and justice.
I have a dream that my four little children will one day live in a nation where they will not be judged by the color of their skin but by the content of their character.
I have a dream today.
I have a dream that one day, down in Alabama, with its vicious racists, with its governor having his lips dripping with the words of interposition and nullification; one day right there in Alabama, little black boys and black girls will be able to join hands with little white boys and white girls as sisters and brothers.
I have a dream today."
Martin Luther King's skill at delivering the most recognized speech of all time was simply genius. It was not just the words he spoke.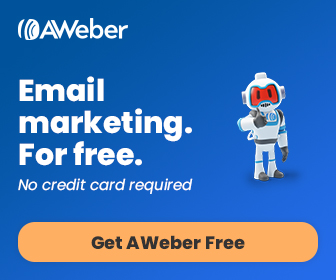 Do you think someone else would have had the same impact if they delivered the same speech?  No, I don't think so. What made it so impactful was his sincerity and his belief in what he spoke of. His passion is felt in every word delivered.
It's the same with your business. Your passion and belief in what you are doing will be felt by every person you talk to about it.
Martin Luther King was a great leader who believed in true freedom for everyone. Listen to his speech. What does "I Have a Dream" mean to you? Are you inspired by it?
Having a dream and defining it is an important key to achieving success. If you don't have a blueprint to make it happen, click here for access.