Blogging can be a fantastic way to earn a good income.
So why is it that the majority of bloggers don't make any money?
More often than not, the problem is that people choose a blog monetization strategy that doesn't work well for their niche or current situation.
In this article, we're going to take a look at how to really monetize your blog even if you are not making money now.
We'll look at 5 strategies and how you can make the most of them to monetize content. You'll also learn whether you should even use a specific strategy.
By the end of this post, you should have a good sense of how you can join a growing community of bloggers who are successful with website monetization.
Before we get into that, I want to start off with a few business facts to help you understand your best business model for monetization.
Facts About Business That Will Help You Monetize Your Blog
Have you ever seen a wildly successful blogger who makes a ton of money every month?
Right then you think, I am going to use this successful person's blogging strategy.
So, you implement and then nothing. You don't make money but that person still is.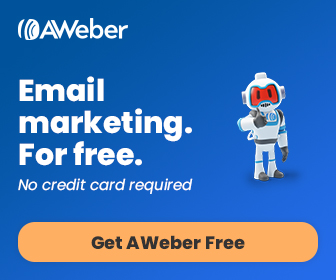 Here's the problem. That blogger has a completely different business model than you. When you implement their monetization strategy, it just doesn't work.
For example, let's say a top blogger has a huge following and an email list of 100,000. They blog daily without skipping a beat, create and sell their own products, and send out emails to their list every day.
They make money each time they send a new offer to their list.
You think, Wow! This is exactly the blog strategy I will use to monetize my blog.
So, you write blog posts every day, send emails to your list and make offers.
But you are not getting the same result.
Why?
Here's a few good reasons:
You can't sustain a daily blogging schedule.
The quality of your blog posts suffers. You can read more about that here.
You are getting very low traffic.
You subscribers list is too small.
You don't have your own product.
You see, your business model is completely different from someone who already has a huge following and a hundred thousand subscribers. Plus creating your own product when starting out is unrealistic.
Instead, choose a more realistic monetization model like affiliate marketing, work on driving traffic and building community. To do this, write high-quality content a couple of times a week and promote the heck out of it, while connecting with real people in social media.
Take a hard look at your own business model before deciding to follow another blog monetization strategy that may not be feasible for your blog at this time.
1 – Monetize your Blog with Advertising
Have you ever seen advertisements on blogs?
It looks like a simple blog monetization model. People will click and you make money!
Advertising is usually the first method that new bloggers think of for an income producing method.
Here's how it works. You display ads on your website from an ad network. A familiar ad network is Google Adsense. Once you signup for the program, you can grab some html code to include in a website sidebar or blog post.
When a reader clicks the ad, you make money based on a pay-per-click model. This type of monetization is based on CPM or cost per thousand impressions.
It might look tempting and easy but here's the catch.
Again, let's go back to the exact business model. For example, The Huffington Post earns about $2,330,000 monthly from pay per click ads.
The reason they earn so much is they get millions of visitors a month.
Mashable earns about $600,000 per month from advertising banners. Again, they get millions of visitors on a monthly basis.
Although pay-per-click ads work, they only generate a healthy income if your blog has extremely high-volume traffic. You can certainly learn and grow your website over time. But if you are just starting out …
Is this a good monetization strategy for you? Probably not.
2 – Use Affiliate Marketing for Blog Monetization
If you are just starting out with blogging, you likely don't have your own product to sell. That's where affiliate marketing comes in.
When I started my website many years ago, I was an affiliate for Sharper Image. Remember those Ionic Breeze Air Purifiers?
Well, I was one of their top selling affiliates and sold over a quarter of a million dollars worth of the purifiers. The company went bankrupt soon after some legal troubles and that was the end of that!
The good old days.
So, what exactly is affiliate marketing? It's a way to sell other people's products. These can be physical products or digital products.
You add affiliate links to your blog and when a visitor clicks through and makes a purchase, you earn a commission.
When choosing affiliate programs to monetize your blog, I highly recommend you choose carefully. It takes the same amount of work to promote products that earn a 5% commission as for one where you earn a 50% commission.
For example, Amazon has fixed rate commissions between 4% and 10%, depending on the type of product. They also have volume based commisions where the more you sell, the higher commision structure you get put into.
On the other hand, you can find digital affiliate products that will pay you 30% to 50% commissions.
Same amount of work!
Many people go wrong with affiliate marketing because they believe that just adding a few affiliate links to their blog will earn them a nice income.
Not true!
You need a strategy that works, not luck.
For example, if you love a certain skincare product and have a beauty blog, then become an affiliate of that skincare product.
You can write a review about it as well as other articles about skincare that lead back to that product as a great solution.
Add your affiliate links to the blog post and now you have a complete solution for anyone searching for that information.
You have a review or other helpful article as well as a way for your read to get the solution!
Affiliate products are a great way to monetize your blog. Here's why:
A company or other person created the product.
The company provides links and images to promote the product.
The company takes care of all the order taking and shipping or online delivery.
You get paid!
Keep in mind that when you use affiliate marketing for blog monetization, you are essentially passing those "leads" to the merchant and not adding them to your list.
For example, a reader clicks your affiliate link, purchases a product and now they are on the merchant or other person's list.
Here are a few affiliate programs you can research:
Before researching affiliate programs to monetize your blog, make sure you have a good understanding of your target market and what type of content you intend to create to help them. This will help you to choose the right products to monetize your blog.
3 – Implement Affiliate Marketing with Lead Generation
Previously we discussed affiliate marketing where you don't get leads added to your email list. Remember, your read clicks through your affiliate link and lands on a merchant page. Then they are gone!
That's why you should consider affiliate programs that also generate leads for your email list.
What does that mean?
For example, you find a great affiliate program with digital products. Each time a visitor clicks the link, they land on an opt-in page prior to seeing the sales page for the product.
They fill in their name and email, click submit and the sales page is revealed.
That lead information goes directly to your email subscriber list.
I love these type of affiliate programs as a way to monetize your blog because not only can you earn a commission but you also get to grow your own subscriber list.
The best part is that you can sell high-quality digital products to help other people who want to market a business online and experience success.
These type of programs can be free to join or you can pay a monthly fee to enjoy the membership benefits.
I know what you are thinking… monthly fee?
Think of it as an investment in your business. You can earn more commissions and therefore more money.
For example, as a free member, you sell a $299 digital product and get a 30% commission.
Wouldn't you rather earn a 100% commission on that product that took you the same amount of work to promote?
Me too.
Here is one of the programs I am part of:
All the capture pages are created for you so all you really have to do is copy and paste a link. However other tools are available in each program.
For example in My Lead System Pro, you get a blogging platform, customer relationship manager, capture page creator and much more!
Which type of affiliate program appeals to you:
You don't get the lead
You get the lead add to your list
With this type of blog monetization method, you get to continue a relationship with the buyer. You do that through your email list.
Now, you can promote additional offers to them in the future.
4 – Sell Your Own Products or Service
Have you always wanted to sell your own products?
After you've been blogging for a while and build trust and loyalty from your target market, that is the best time to create and sell your own products.
You'll also have the experience and expertise to create a product of true value for your audience.
Selling your products and services is a very lucrative way to monetize your blog.
You create the product one time and sell it over and over again.
Another benefit is that your buyers become subscribers to your list so you can continue developing a relationship as you move forward.
One of the key advantages of selling your own product is that you sell directly to your audience. You are no longer the middle-man getting a commission.
However, you are also responsible for creating and delivering the product.
What type of products can you create?
For example, these include:
eBooks
Training courses
Membership websites
Software (apps)
t-Shirts
How would you even think of a product to create?
Stay within the overall topic of your blog. For example, if your blog is about social media marketing for small business, you can create a training course aimed at small business owners who want to learn how to market on Facebook.
Many people will be willing to pay for your knowledge!
Another way to monetize content is to offer consulting services. Ask yourself these questions:
What is my area of expertise?
What specific aspects of that can I help someone with?
For example, if your blog content is about creating and marketing etsy stores, you can offer a service to consult with etsy store owners who also want to succeed.
With two powerful ways to monetize your blog through your own products or services, which of these is most appealing to you?
5 – Network Marketing
Have you ever considered monetizing your blog with a network marketing business?
Most people think of network marketing as home meetings, talking to prospects over coffee, or calling people on the phone.
Here's one of the great advantages of promoting your network marketing business through your online content.
You get to develop relationships with people who may become customers or business partners.
You can take those relationships a step further with education and growing a team that can also experience success in their own lives.
For example, I joined a network marketing company in 2009 and decided to create a blog to market my business.
Through my focused blog content, I was getting between 10 and 20 customers a day, and personally sponsored over 125 people that joined my business.
Seriously, the results were astounding at the time since I had no clue what I was doing.
Through blog content, your potential customers can get questions answered about products and make buy decisions.
Your potential business partners can make decisions about the business and you!
And when you promote your blog in social media, you get the chance for more interaction and relationship building.
Monetizing a blog with network marketing helps you to easily sort through the people who visit your website.
My results have been amazing.
Have you ever considered blogging and network marketing as a monetization method?
Conclusion
Finding the best way to monetize your blog can be a challenge. As you can see, what works for one blog may or may not work for yours. That's why evaluating where your blog is in the growth process will you find a monetization method that will allow you to earn income while continuing to grow.
I've given you five monetization methods as well some upfront things to consider before choosing one.
How are you monetizing your blog and what recommendations can you add here?
Tell us in the comments.