Video creation for effective online marketing should be a key strategy in your business plan. This year, get committed to make better videos to help boost your business.
When you make videos online, it's a form of content marketing. You may have heard that term thrown around a lot. Simply put, you are creating content that is value-driven as a means to attract new prospects and convert them to customers or business partners.
Content marketing takes many forms, like blogging. But these days, you should focus on how to make better videos in addition to blogging.
Why?
More and more people are turning to online videos to get information and to be entertained. According to Digital Sherpa, "Every Day 100 Million Internet Users Watch An Online Video."
Wouldn't you like to capture a tiny piece of that audience? If the answer is yes, then learn to make better videos to be truly effective with online marketing.
Video is truly the future of content marketing. As an added bonus, this is how people will get to know, like and trust you.

Make Better Videos to Build Your Business
There are many variables that go into making better videos for online marketing. The majority of these are technical in nature. You can make a video on YouTube and rank high by optimizing your video as follows:
Video tags
Relevant keywords
Description
Title
Off-page optimization
And much more.
But, what good will all do for you if you miss the most important and number one way to make better videos?
It only works in the long run if you are creating and sharing content that is valuable to the person viewing it.
Here are four tips to make better videos: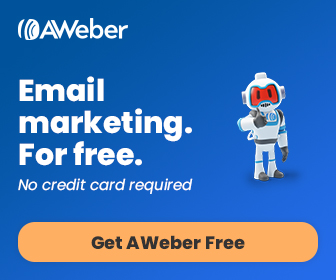 High value is critical to your video marketing. Creating videos where all you do is pitch and sell, will not get you anywhere. You may rank if you follow all the technical SEO, but gaining an audience will be more difficult. Quality video marketing is all about user experience. YouTube wants to keep their visitors happy and so should you. Give people what they want . People have problems that need to be solved. You have the solutions and tips to help them. You videos must have a purpose and that purpose is to provide high-value to your audience. We all want a new lead or customer, right? Instead, start with providing high-value to attract the right people to your brand.
Be congruent and relevant. Everyone wants the best microphone or best camera. Well, how about being congruent with your topic? So many times I search for a video on a particular subject and the title looks to be a great fit. I start watching the video and it's not quite a match for the title. Make sure you are talking about the topic you listed in your title.
Find your voice. If you are just getting started with video marketing, be sure to find your own voice. If you copy others, you will sound exactly like others. Set yourself apart and just be you. You want people to know, like and trust the real you.
Keep it simple. Everyone is busy. Keep your videos short and to the point. Be simplistic and don't overwhelm your viewers.
Video creation is a marketing strategy that you can no longer ignore. If you are interested in how to make better videos, I recommend this incredible training course from an expert in this area. Click here to learn more.
Is video marketing part of your business plan? Leave a comment with your YouTube channel.