If you want to grow your MLM business online there's one thing you should do:
Learn how to generate your own MLM leads.
So…
What CAN you offer that gets people to give you their email address so you can add them to your network marketing leads lists?
The freebie eBook giveaway.
It's a simple strategy that grew my MLM leads list to over 4,000 in short time.
And in today's post I'm going to show you the exact step-by-step process that I used.
Generate Leads for Network Marketing with an eBook Giveaway
Growing your MLM list with ebook lead magnets is the best way to attract your ideal prospect.
Have you downloaded any ebooks lately? I know I have!
You can also create ebook giveaway available for download in exchange for an MLM prospects email address. That is how you can get network marketing leads for free.
Ebooks are becoming very popular as more and more people used electronic devices to consume information. And ebook creation and distribution can help you:
Be an Authority
Become an Author
Have Credibility
Stand out.
Build your free network marketing leads lists.
And the best part is that ebooks are not hard to create and can give you enormous payback!
Simple Steps to Create Your Ebook Giveaway
Creating an eBook is one of the best ways to generate your own network marketing leads. I used this method a lot!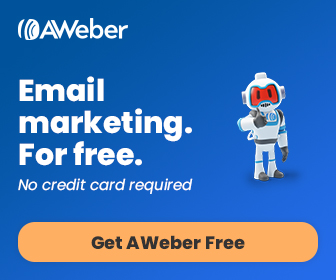 Make sure you provide real value to your audience. This will give people a chance to decide if they want to join you in your MLM business or purchase your products.
Step 1.  Define your target market
Before you create an ebook or write a single word, define your target audience. You have to know who you are writing for and what problems you are addressing.
Talking to everyone is talking to no one. This is because if you aim at everyone, your target audience will not be targeted at all.
Figure out who your ideal customer is for your MLM business, for example:
Women over 40 who need to lose weight.
Stay at home moms who want to start a business
Women between 20 and 30 who love to travel on a budget.
You get the idea. Once you understand what type of people might be interested in your network marketing business, you can move on to the next step.
Step 2.  Decide on a problem that your ebook giveaway will solve.
After you define your target audience, think about the type of problems that your ebook can solve for them.
Your free ebook giveaway doesn't have to be 100 pages. It can be a few short pages that are packed with powerful information to serve the needs of your audience and provide solutions through your network marketing business.
Step 3. Write a short ebook that provides the solution
One day I was looking for an ebook that provided recipes for homemade body butter. I found one and happily gave my email address in exchange for downloading the ebook which provided enormous value to me.
What solution can you offer through your ebook giveaway? Whatever it is, be sure to get to the point and be direct with your solution so people value what they downloaded.
It's a great way to get prospects in network marketing and give them a chance to trust you as an authority.
Step 4. Where to get the content for your ebook giveaway
I know what you may be thinking, "where will I get the content for my ebook?" That's the simple part! You can do your research via a number of sources. Just remember, you are not copying the source material, just using it for inspiration.
Articles
Magazine
Blogs
Videos
Training webinars
Conferences
Life Experience
Plus you already have some knowledge, especially about the MLM products you are using. There is usually a wealth of product information in your network marketing company back office.
Step 5. How to create your ebook to get MLM leads
After you have all your content written, you can create your ebook. I recommend writing it in a document program first like Microsoft Word or something similar. This will give you a chance to organize the information and spell check it.
When you are ready, you can do any of the following:
Create a PDF from your document program.
Use Canva.com
Use a Powerpoint template
Hire someone at Fiverr to create it for you.
Step 6. Where to market your ebook to get more MLM leads
There are a number of online places you can market your ebook giveaway:
You can promote your ebook using the same methods for blog and video promotion. Read more about that here.
Other things you'll need:
Capture Pages
You'll need to set up a capture page where you give away the ebook in exchange for an email address.
Email autoresponder
When someone signs up to download the ebook, your email autoresponder should capture their information and send an automatic email. Then you can email your subscriber list on a regular basis.
Storing your ebook
You can store your ebook for downloading in online locations such as your WordPress blog, Dropbox, and Google drive.
Conclusion
You've read about how to get more MLM leads using eBook giveaways. Now it's time to implement.
In the ebook you create, let your prospects know about the problem. Then be sure to explain the solution from your MLM company and how the solution can benefit them. Create organized sections so your ebook is easily digestible by your audience. If it's too difficult, people won't read it.