Are you confused about how often you should blog? It's a question that comes up time and time again.
Some people say you should blog daily while others don't subscribe to that idea at all. There are so many ideas about how often you should blog and there is no exact answer.
In this article, I share 5 worthwhile ideas about this topic to help you decide a blog post frequency that works for you.
Blogging Frequency and Your Schedule
There are so many factors that go into your decision about how often you should blog. Your schedule and how much time you have available should also take into consideration the other points in this article.
How much time do you have available on a daily or weekly basis to write a high-quality blog post.
As you plan out your blog publishing strategy, consider your schedule and available time. If you decide to blog 6 to 7 days a week, is that really sustainable in the long-term on a consistent schedule?
Keep in mind that it's not just about writing. Here are some of the tasks that go hand-in-hand with writing a blog post that will definitely play into your schedule:
Those are just the basics to keep in mind.
Sometimes people start out enthusiastically writing 5 or 6 blog posts a week only to discover that they really didn't have the time to consistently keep up that schedule.
Be realistic with how much you can handle. Ultimately your time and schedule will be the determining factor as to how often you should blog.
Whatever you decide, stick with it and be consistent no matter what.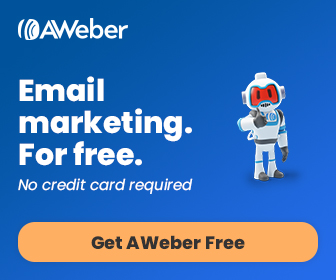 Quantity or Quality?
Which is better: writing 5 to 7 blog posts a week or 1 to 2 blog posts a week? I disagree with the blog every day practice.
To attract first time and repeat visitors, you need high quality content. Is that realistic on a daily basis? Unless you are a big company with employees or have the ability to outsource, writing high quality content on a daily basis may be out of reach.
Can you really create great content by blogging every day?
The quality of your blog posts may suffer because you are posting too often.
What if I told you that you can blog less often and get more traffic?
I did an experiment a few months ago as I was trying to figure out how often I should blog. I was posting short-form content a few times a week and my website traffic was going down.
I switched to a new model where I posted twice a week but the content was long-form content with multiple images. My website traffic started increasing as did social media shares.
I also have another aged blog that I post in once a week. The blog gets tons of traffic and ranks on Google page one for hundreds of keywords.
Huh?
Take a look around the Internet. You'll see tons of useless content over and over again. People want more.
It all comes down to blogging strategically instead of frequently. Create a high-quality standard for your blog post and strive to be better than others in your niche market. Quality always trumps quantity.
Are you truly maintaining a high quality blog or just meh?
Does Blog Post Length Matter?
How long should a blog post be? The length of your blog post can be the determining factor for many things. Let's dig a little deeper in to this concept to understand it. SerpIQ studied dataabout the type of content that ranks higher in Google.
What they discovered is the highest ranking pages have content that exceeds 2,000 words. You can see in the graph below, that the first 10 positions are all 2,000 words or more.
In trying to figure out how often you should blog, consider these factors if you want to rank well in Google.
Back in the old days, blogging often with at least 400 words was the way to go. But content marketing and SEO have changed a lot over the years.
In determing how often you should post, consider this: Google has stated that your content should be:
Valuable
Useful and Informative
High-quality
Engaging
Google is not just looking for keyword usage on your page. Instead, Google wants to know what your content is about. Your content should be of high-quality with the topic focused around your keyword.
Google Indexes Many Elements in a Blog Post
In addition, search engines index many elements on your blog post such as the Headline, Subheadings (H1, H2, H3 and so on), metadata , image alt tags and much more.
The longer your blog post, the more elements get indexed.
The more that gets indexed, the better your pages can rank in Google.
That brings us to images in your blog post.
BlogPros analyzed 100 high ranking blog posts. As a result, they found that one image per every 350 words works best. For a 2,000 word blog post, you'll have about 5 to 6 images.


Via: blogpros.com
Each image needs to be appealing and optimized.
Do you have time to do that on a daily basis?
Another advantage of writing lengthy blog posts is that you can rank for multiple long tail keywords simple because a 2,000 word article will discuss several aspects of a single topic.
I've given you a few things to consider about the length of your blog post. This should play an important role in determining how often you should blog.
 Blog Post Frequency and Blog Promotion
Is blog post promotion part of your daily schedule? Creating content is just one aspect of blogging. Factor in promotion as you decide how often you should blog.
I like to use the 80-20 rule. That is, spending 80 percent of the time promoting blog content.
That means the majority of your time should be spent in promotion.
Derek Halpern of Social Triggers, said it best:   "If you spend time writing a piece of content, and that content only gets 1,000 readers, chances are there are one million other people in the world who can benefit from what you wrote."
It's a smart move to promote the content you already wrote to get more traffic to your content. If your content is of high quality, promotion can potentially gain you a huge audience that will benefit from it.
Conclusion
I've given you a few ideas to consider for figuring out how often you should blog. There is no exact way to know.
Take the time to come up with a strategic plan that takes into consideration creating high quality content creation as well as promotion.
Don't be afraid to experiment and try different blog post lengths and promotion efforts. Track your results over time.
How often do you blog? Have you created longer more detailed posts? If so, what changes have you noticed in traffic and social media?