Have you reviewed your Internet marketing strategies lately? It's easy to sit back without paying much attention to the numbers!
Some questions you should ask yourself are:
Is your Internet marketing more or less effective?
Are your conversions rates increasing or decreasing?
Is your revenue going up or down?
Is your website traffic growing or not?
If you find your answers on the downside of these questions, it's time to revisit your Internet marketing strategies and make a few changes.
As technology and people's habit change over time, the strategies you've depended on for Internet marketing may lose their effectiveness.
Don't fret! Today I have 5 strategies to refresh your Internet marketing techniques!
1 – Review Your Past Strategies
When was the last time you really evaluated your online strategies? Understanding what's working and what is not is the first step in making improvements.
If a strategy is still working well and giving results, keep doing it!
If your online strategy is performing poorly, you may need to implement some new methods to boost its effectiveness.
You may be wondering how to review your current methods.
I always start by looking at website traffic. Am I receiving more or less now?
If I am receiving less, that's a big problem. I look at ways to improve my content as well as where I promote that content.
For example, I realized that I really slacked off in the promotion department for a while and the results were evident.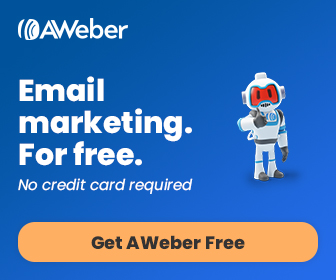 Another way to review is to look at your conversion rates. For example, if you get a ton of traffic to your website but no new customers, leads or subscribers, there may be a problem with the effectiveness of your content.
Video: 5 Strategies to Improve Internet Marketing 

2 – Choosing the Right Social Media Networks

Which social media networks are you using? Take a good look and determine whether the results you are getting are worth the amount of work you are putting into it.
For example, maybe you are totally focused on Twitter without a good result. Have you considered that the same amount of effort may get you better results on Facebook?
How much traffic are you getting from these networks? For example, when I review my WordPress stats, I see that I get a good amount of website traffic from Google Plus. That means that my efforts there are paying off.
Spending too much time in social networks that aren't leading you to success is a waste of time. Instead, stop using it and focus your attention on your other social media profiles.
3 – Review Your Most Popular Content
Have you noticed that some of your blog or video content gets way more attention than the rest?
Take a look at your analytics to discover your most popular content. This is a key step to improving your Internet marketing strategies.
Here are some things to review:
What topics were more popular than others?
Has your focus changed?
Was your writing more conversational?
Did you have better calls to action?
Did you do a better job of search engine optimization?
Write down the top reason why these blog posts or video were more popular than the others. Then evaluate whether you are using the same standards to create new content.
4 – Find Ways to Repurpose Content
Did you find out which blog posts were most popular? Now, you can reuse that same content.
Video – Ways to Repurpose Content on the Internet

This is a very simple strategy to implement. Take that great content and repurpose it into a video or podcast. You already wrote the content so now you just need to create a new format to deliver it to a new audience!
This technique can save you a lot of time as you expand into new media channels.
5 – How Often do you Publish Content?
Are you creating and publishing content daily? If yes, evaluate whether your efforts are getting you the results you expected.
If not, I recommend that you be open to new ideas about this. For example, I was publishing content a few times a week. I didn't really see a big result over a long period of time.
So I did the unthinkable!
I cut back to once or twice a week to publish new content. Yep! That was my new Internet marketing strategy for blogging.
Guess what? My traffic increased.
This may or may not work for you. All I am suggesting is that you look at your publishing schedule and revise it to see what type of result you get.
You could be posting too frequently or maybe not enough. Find the balance that works for your Internet business!
Conclusion
Re-evaluating your online marketing strategy is one of the most important steps to success with your business.
Today I gave you 5 ways to evaluate and refresh your online techniques. Which of these do you already do and which ones have you ignored?