I'm not surprised that women played a big part in the home business owner movement.
Back when that started, women were mostly housewives, caring full-time for their homes and children. They may have gotten a little bored. They were smart by conducting business from home for extra income.
They probably never thought of themselves as a home business owner but that is exactly what they were!
We really went to the opposite extreme in a society where men and women go to a workplace and the children are left to be cared for by others. That just doesn't seem right or fulfilling!
Traits of a Home Business Owner
I can always tell who is a home business owner and who is not. Those who are not, live for the weekend, sighing heavily on Friday thankful that another week is done. All the TGIF posts on Facebook are frankly getting pretty old.
I, like many of my work-from-home friends, am happy most days of the week. As a home business owner, I am amazing at how much better life is now!
Nowadays, women and men wish they could be that home business owner, with the freedom to spend time with family while earning a living.
Most people do not have that freedom but it's available to anyone with network marketing. As a home business owner, you just might stop being thankful for Friday and start living for every day instead of just the weekend.
Sound good? Read on. If the idea of network marketing and freedom sounds awful you, you deserve to keep working at your J-O-B (just over broke!)
If you want to achieve financial independence from home, you need to make a decision to do it. Think about how much more fulfilling your life would be!
Network marketing is an opportunity worth pursuing if it gives you what you want in life. The best part about being a home business owner is that you can do it part-time while continuing to work at your full-time job. When your part-time income exceeds your full-time income, you can say bye-bye!
Here are 3 home business owner success tips to get you thinking: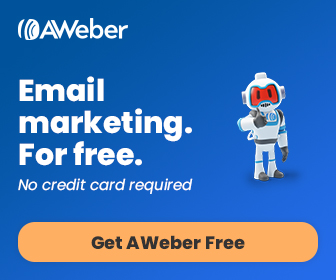 Find an MLM company you love: Do your research to find a network marketing company that you can partner with. You should love the products because you'll be sharing them with lots of people! If would be difficult to be enthusiastic and passionate about something you don't like. Be sure to check out the company, compensation plan and the team you plan to join. Even though you will be a home business owner, when you team up with the right MLM company, you are in business for yourself but not by yourself.
Learn a smart marketing strategy. Learning to market yourself and your products is important. You certainly don't want to go out and vomit your information all over everyone you meet. Spread the word about your business the right way, both in-person and online with social media. As a home business owner, you owe it to yourself to invest in some training. Click here for access to the same training I use for my business!
Create an online presence. Most MLM companies provide you with a replicated website. But if you really want to brand yourself and get the word out, having your own website is a key component. You can hire someone to help you or get training on how to do it yourself.
Getting started with a good MLM company, efficient marketing strategy and the willingness to work hard can bring you the freedom you want in life. If you don't have a solid plan for starting as a home business owner, click here for access to free information.