Are you struggling to get more real Instagram followers? It sounds so simple: just share your images to gain Instagram followers and likes.
As Instagram has become increasingly popular, it's more challenging to get those followers and likes. I want you to succeed with Instagram and the tips in this article will help you do just that.
Wouldn't you love to attract more followers on Instagram to you instead of chasing after them? Once you reach that point where are engaging with your audience in a meaningful way, you will succeed with Instagram.
This article will help you learn:
How your business can change from Instagram growth
Why you should never buy followers
Simple tips to grow targeted followers on Instagram
Let's get to it!
What are Real Instagram Followers?
Real Instagram followers are people who have a genuine interest in your content. These are followers who engage with your content, share it, and enjoy seeing it. People who are attracted to the content you post on Instagram and then follow you are your real audience. There are many ways to gain followers that are not genuine but those methods won't get you the engagement or drive traffic to your blog.
Why Followers on Instagram Can Change Your Business
Before I get into your tips, let's touch on why you can grow your business in a big way when you gain Instagram followers.
Instagram is a popular social network with over 600 million monthly active users. That's huge! Even if you captured a tiny percentage of those people, you would be doing quite well.
Just as important, 80 percent of Instagram users are from outside the United States. What does this mean to your business? Using the Internet there are no limits to your global reach.
Why limit yourself to one country. You can grow your business globally by gaining more followers on Instagram.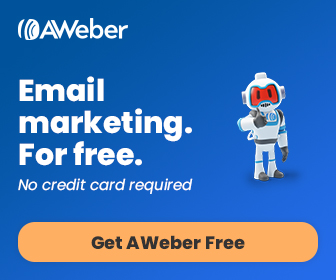 Should You Buy Followers on Instagram?
Are you tempted to buy followers on Instagram? I know it looks attractive, right? Instant followers, yay!
Here's the catch. You may end up with 1000 followers on Instagram that NEVER like or comment on your post.
Your Instagram account will look like a ghost town even though you have lots of followers. You see, without engagement, those followers are meaningless and a waste of money.
Instead, put your time and money into growing a real audience. Create an Instagram strategy that works and put it into action. Share great content and engage your audience daily.
There is no easy way to success.
Not only that, these type of shortcuts – that don't even work – will only serve to put the integrity of your brand at risk.
Don't do it!
Learn Instagram secrets to Get More Traffic, Leads, and Sales Today!
Top Tips for Gaining Instagram Followers and Likes
Growing an authentic and real targeted audience is your key to success with Instagram. Here are your tips:
1 – Find and Like Posts Related to your Target Niche
We all need to start somewhere! That means finding Instagram accounts and posts that are in your target niche and like those posts.
You do have a target niche, don't you? If not read this blog post.
For example, if your target niche is about blog content marketing, then you will seek out posts related to that topic. It won't make much sense for you to spend time targeting accounts about dogs now would it?
When you like other Instagram post, you can gain attention, especially from people who have more followers than you. Much of the time, followers of accounts will like people that like and comment on other posts.
2 – Leave Authentic Comments on Instagram Posts
One method to get Instagram followers and increase engagement is through commenting. It's important that you leave insightful comments.
For example, if you leave a comment like, "love it" or "great pic", who cares?
Stand out and leave comments that others will pause to read. When they read it, they will feel compelled to follow you, but only if you leave interesting and insightful comments!
Generic comments don't work! Remember this is your brand's reputation, so make it good.
3 – Create Unique Instagram Hashtags and Get People to Use Them
One unique way to grow your Instagram followers is to create your own hashtags. These branded hashtags should be unique to your company.  Once your community starts growing, your hashtags will catch on and others will start using them.
Create original hashtags that related to your target audience. When you create an original hashtag, perform a search to ensure that it's not already in use.
4 – Learn More About What Your Audience Really Wants
Too often people online post stuff that they "think" their audience will like without ever doing any research.
This type of marketing results in no results because you don't know exactly what your audience wants. Remember, it's not about what you want, it's about what your target market wants (only if you want to succeed.)
Start researching those Instagram accounts in your niche that get lots of attention. Look at who they follow and what they are posting.
Take notice of what types of posts your audience tend to share and like.
5 – Be Consistent and Create New Instagram Posts Daily
Consistency is your friend on Instagram and any social network. Posting daily is crucial so your audience sees your consistency too.
6 – Create Interesting and Compelling Images and Videos on Instagram
If you put out crappy images, people won't pay much attention. You don't have to be a profession photographer but with built-in cameras on every smartphone, you can take some pretty nice photos!
Be creative and don't do the same boring stuff as everyone else. Be YOU!
Conclusion
Instagram can help your business with branding and sales. It may seem challenging at first but if you put the time in you can build a huge following.
Just think of it this way: the time will pass anyway. Why not put the hard work into growing your Instagram followers? In a year, you won't regret it when you have a powerful Instagram brand.