Attracting leads with online content marketing is crucial to building your business. Creating content and sharing it helps you to provide value to your audience, convert leads into customers and get repeat buyers.
Content marketing is the best way to grow your business.
Through creating content, I've earned hundreds of thousands of dollars.
What is Online Content Marketing
Information like blog posts, videos, social media posts, ebooks, and such are considered content.
Providing free, value-driven information in these formats is how to grow your business.
After creating content and publishing it, you can share it in social media. It can turn into word-of-mouth marketing and that is how to attract people to you online.
How Does Online Content Marketing Help Build Your Business
If you did a good job defining your target audience, you'll know exactly what type of information they are looking for. Solving the problems of your target audience is how you attract people to you with online content marketing.
For example, if your target audience is people who want to lose weight, then your articles will be about solutions for weight loss, healthy lifestyle and healthy foods.
As a content marketer, your strategy will:
Position you as an authority and expert in your niche market.
Provide solutions to your audience in the form of free educational content as well as products that you sell.
Provide calls to action for your audience to click a product link or opt-in to your email list.
Work 24/7 on the Internet to serve anyone who discovers your content.
Seriously, I still earn income from blog and video content from 2009! That's crazy but true.
I always wake up to new leads, new customers, and sometime new business partners.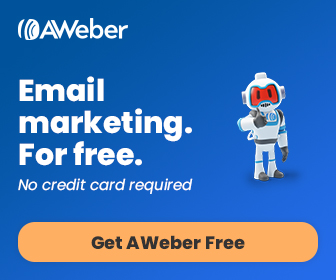 If you did a good job with providing value in your online content marketing and always having a strong call to action, you'll be on your way to developing an effective online presence.
Your audience will click the product links or email opt-in. That is just the start of how you can earn money when you create content.
How to Create Content
Right about now, you are probably wondering how to create content. I have a solution for you if you are just starting out.
Watch training, informational or product videos from your niche market or MLSP.
Take notes.
Repurpose your blog post into a video.
Publish.
Promote.
Repeat.
When I first started my online business, I had no clue what to write about. I did exactly these steps. I watched videos, took good notes and turned them into blog posts which I repurposed into videos.
Can you do that?
If yes, I highly recommend that you join the MLSP Mastery membership.
WHY? It's a world-class training and education platform for online marketing, provides marketing tools that are easy to use, and you can generate an income stream from the affiliate program.
With thousands of hours of expert online marketing training in the Mastery library, you will never run out of information to write about for online content marketing.