Do you ever sit in front of your computer with no blog content ideas?
Even though you are knowledgeable in your niche market, your mind is a blank when it comes to figuring out what to write about in your next blog post.
I'll let you in on a secret…
Almost every blogger goes through the same thing.
It's difficult to write blog content when you don't know what to say.
Have no fear. Today I have 5 ways on how to get ideas for blog posts.
1 – Keep a Blog Topic Swipe File
Have you ever thought up a great blog post idea only to forget what it was hours later? That has happened to me too!
Keep a swipe file of ideas on what to blog about. I have one on my computer and my phone.
You never know when an idea will pop into your head. You may see something online or talk to someone and suddenly an inspiration hits you.
Write it down!
For example, I keep a growing list of topics on my Android phone using Google Keep. You can sync between your phone, tablet and computer so the list is always accessible.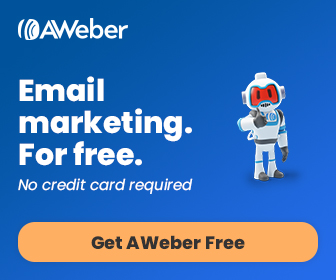 There are other online resources available like Evernote and Curator. And of course, paper and pen work great too.
2 – Check Out Popular Training on Udemy
What is your target audience interested in knowing more about? You can find out more about that at Udemy, an online learning marketplace
.
With over 40,000 courses on hundreds of topics, you can zero in on the popular topics in your niche market and see what people struggle with the most or just need more information about.
Here's are 2 ways to find interesting topics for blog at Udemy.
Drill Down Through Categories
Head over to Udemy and click Browse Courses. A list of main categories appears on the left.

Find the topic that relates most to your target audience. For example, if your niche is health related, choose Health and Fitness.
From there, drill down even further. In this example, select Nutrition.
If the featured courses appear, just click All Courses. Now sort the list by Popularity.

Click the first and most popular item in the list.
Look at all the training topics in this course. There are some great ideas for blog content that you may not have thought about before.

Do a Search
Have you ever used Google Auto-complete? Well Udemy has a similar feature in search to find terms that others are actively searching for.
The more popular searched terms appear first in the list, with less popular near the bottom of the list.
Go to Udemy.
Start typing a term or phrase in the search box.
A list appears with similar terms. As you continue typing the list updates.
 You can either jot down some of these ideas for blogging or drill down though some of the courses that display in the search results.
As you go through various topics in Udemy courses, you'll get some positive mojo to get your creative juices flowing for topics to blog about.
Video: How to get great blog topics.

3 – Google Analytic Search Report
What are the top keywords being searched for that your website ranks for?
This is valuable information for you to find additional blog topics to write about.
If you write blog posts that never get much tractions, perhaps those topics are either not a good fit for your audience or you haven't done a good job of providing quality information.
To find the topics that are getting the most attention on your website, check your Google Search Analytics report.
You'll get a list of hundreds of top keyword terms for any given period within the last 90 days.
Using the Clicks, Impressions, CTR and Position features, you'll get a good idea of what blog topics are getting the most traffic on your blog.
You'll also get some insights as to what your target audience is most interested in. Do more of it!
Download that information and do some keyword research around those topics to get some fresh topics to blog about.
4 – Read Popular Forum and Group Threads
Do you frequent online forums, groups or communities? This is the perfect opportunity to discover what people want to know more about.
Have you noticed that the majority of the time people in online communities have questions? They are looking for answers on just about any topic you can imagine.
By following a few simple steps, you can get blog post ideas just by checking out the most popular posts in online communities.
Here's how:
Find active forums, groups or communities.

Find forums in Google by searching on your main topic + forum.
Find Communities in Google Plus.
Find Groups on Facebook.

Visit the ones with recent activity around topics in your target market. These are posts that will be near the top.
Look for the questions and more important the answers.
These can inspire new blog content ideas for you.
5 – Call Customers and Leads
Are you in a business where you get customers and leads? If they left a phone number when they opt-in, give them a call.
This is the most insightful method to get topics to blog about.
For example, I like to call my customers and ask them what they struggle with the most (related to my niche market.)
This has helped a great deal in truly understanding what my target audience needs to learn more about to help solve their problems.
While using the aforementioned methods works like a charm, talking to real people is like having a direct line to topics.
Another method is if you have clients, what are they asking you to help them with? Chances are, they are not alone.
You can create valuable blog content around the topics that matter most.
Conclusion
Finding fresh blog topics can be a challenge. I've given you five ways to consistently get great blog topics to write about so you don't sit too long in front of a blank screen.
Which of these resonated with you and what other methods do you use?
Tell us in the comments.