As we head into the last quarter of 2015, it's time to get ready for Google SEO trends in 2016. Google, the number search engine in the world, always keeps us on our toes!
Search engine optimization looks very different today than it did 5 years ago.
With its algorithm updates and other changes over the years, staying on top of what is shaping the future of Google SEO is a must!
As a content marketer, keep your finger on the pulse of what's driving search engine optimization in 2016.
Get instant access to SEO secrets from a 7-figure blogger and SEO expert! 
Google SEO 2016 Trends and Strategies
Video – 2016 Google SEO Trends

Technology changes fast these days. Here are three important Google SEO trends to pay attention to in preparation for 2016.
Mobile Optimization
Back in March, I talked about Google's newest algorithm which favors mobile-friendly website and penalizes those that are not. Well, that's still true more than ever! So make sure you check your website out at the Mobile Friendly test and get compliant.
Use responsive website designs for optimal viewing across a range of devices: computers, tablets, and smartphones.
In 2016, searches using mobile devices will exceed desktop.
Voice Search and Long Tail Keywords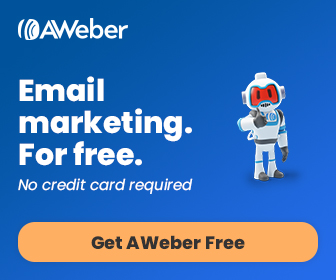 Voice is becoming more and more popular for search. With Google Now, Apple Siri, and Windows Contana, speaking your search term is very common.
Typically, when people use voice search they ask a question. If you were typing, you might type "Starbucks." But with voice search, you'll ask, "Where is the closest Starbucks?"
Voice search on mobile devices is changing the way we search and the patterns that we use.
As part of your SEO keyword research, long tail keywords will become more important than ever. That's a good thing since they are more targeted.
Video SEO
As the number two search engine in the world, video consumption is increasing in leaps and bounds. By 2016, video viewing is expected to increase by 19.8% according to Zenithoptimedia.
With mobile at the forefront of video viewing, it's expected to reach 52.7% in 2016. With that in mind, it's smart to add a strong video marketing strategy to your business plan. YouTube is expected to account for over half of search traffic. By embedding your videos in your blog posts, visitors will stay on your website longer.
This will help you to expand your audience to people who prefer video over reading. Be sure to use video SEO technique so they rank well in search.
Visual Content
Paying more attention to visual content is another important aspect for Google SEO trends in 2016.
You can increase website traffic with visual content like images and infographics. These elements will keep visitors on your website longer but they also rank high in Google. Be sure to optimize your images.
Google's main objective is always to serve the searcher. As Google SEO search continues to transition with changing search patterns, you must also tweak a few things.
Google SEO trends in 2016 is all about adapting to change and focusing on how useful your content is. SEO is much more than keywords and tricks to get on the first page of search!
CLICK HERE FOR INSTANT ACCESS to 87 MIN WEBINAR: "In this training you'll learn simple WordPress Settings & Blog Post Secrets to RANK YOUR CONTENT on the 1st Page of Google for YOUR Most Profitable Keywords."