Are you confused about using Google Plus Circles effectively?
According to the Global Web Index report, in Quarter 4 of 2012 Google Plus already had 343 million active users! As the number 2 social network, it's time you jump onboard and add Google Plus part of your social media strategy.
Engaging in relevant conversations are key to your success on Google Plus. Learning to use Google Plus Circles can help you navigate, share content, and provide value more effectively.
The first time I got serious about using Google Plus, I phoned a friend to ask about the Circles. I ended up creating one Circle on G+ and put everyone in it. That turned out to be a bad strategy for using Google Plus Circles!
A better way to use Google Plus Circles is to create circles around particular categories for two main reasons:
Manage incoming information
Manage interaction with others
Here's an example of how to use Google Circles to manage to manage the flow of information in your Google news feed and profile:
Determine what content you see in your Google Plus newsfeed and how much of it via Circles
Decide what information people in Google Plus Circles see in your profile
Use G+ Circles to determine who sees your shared content
Control who can and cannot see you online in Google Chat
Use Google+ Circles for Google Hangout invites.
And much more!
Google Plus Circles Explained
You can create your own custom Circles in Google+, but there are four main Circles types. When you share content, you get to choose who will see that content.
Public – Everyone on Google Plus will see this post.
Your Circles – Everyone in all of your Google Plus Circles will be notified about this post.
Specific Circle – This is where it makes sense to organize your Google Plus Circles effectively. You can target one or more circles that would benefit from certain shared content.
Specific Person or multiple people – Only the specific person or persons that you select will be notified. This is how you can have a private conversation with an individual.
Sharing and viewing information is better when you add people to more focused categories in your Google Plus Circles.
Sharing Google Plus Circles
Here's a feature that I love! All the Circles that you create on Google Plus are private. In other words, people do not know to which Circles you added them. Others cannot see your Circles or who is in them.
Let's say that you collect a great group of cool people that you want to share with others on Google Plus. You can share that Circle of people using any of the four methods I mentioned above: Publically, Your Circles, specific Circles or individuals.
It's so much fun to share or be part of a Circle that was shared. It's an opportunity to connect with lots of new interesting people.
Sharing Circles on Google Plus is easy: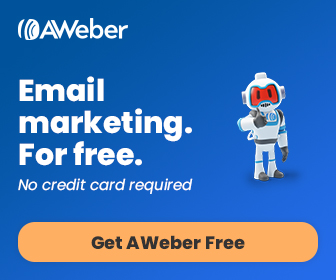 Place your cursor in the top left corner for the Google+ main menu. Click People.
Click Your circles.
Select the circle that you'd like to share.
Click Actions > Share this circle
(Optional) Enter a comment and choose who you want to share with.
Click Share.
If you are just getting started with this social network, start organizing your Google Plus Circles right away. I didn't do that and had to go back and spend some time organizing everyone.
If you enjoyed this post about using Google Plus Circles, share and comment.