Are you lacking the SEO skill to rank on the first page of Google? Using the Google keyword research tool is a solution to your search engine optimization problem!
If you want to rank on the first page of Google, you need to first understand what people are looking for.
People want to know things and they use the search engine to find the answers. You need to use the Google Keyword research tool to find out what they are searching for.
As online network marketing professionals, our job is to solve problems for people. So what could these individuals be looking for online? They may be looking for information about how to succeed in network marketing or how to generate leads. You get the idea.
So put your thinking cap on, put yourself in your prospects shoes and start thinking like your prospect!
What would you be looking for if you were just getting started with MLM? That is how you start getting your list of keywords going.
The next step is to understand how many people are actually looking for this information. Only by learning how to keyword research with Google will you find the answer to that question.
Do not ignore doing your Google keyword research  if you are blogging and want to drive organic traffic to your website to get leads that convert!
Google Keyword Research to Boost Your Traffic
Let's say that you write an amazing blog post that ranks in the first spot on page one of Google. That would be pretty exciting, don't you agree?
Maybe you just thought up a keyword and didn't bother doing any Google keyword research to discover how many people are actually looking for it.
What if only 9 people are looking for that keyword topic every month? Is it really worth it for you do write an article about that topic? NO!
It's no wonder you aren't getting any traffic to your blog! Do you see why Google keyword research is so important to your success? Now head on over to adwords.google.com, it's the best keyword research tool and its free!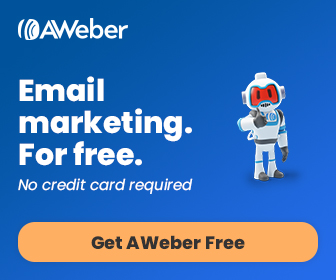 Here are some crucial tips to doing Google keyword research the right way to find traffic generating terms. There is much more to it but this will get you headed in the right direction for now.
Once you are in the Google keyword research tool, look at the Enter a word or phrase box. Now enter the keyword that you want to use and click Search. The Google Keyword Research tool will show you how many searches per month for that keyword. But there is more!
On the left-side, under Match Types, be sure to click Exact. Then do the search again.
You must use Exact to find your keyword. Do not just use the Google Keyword Research Broad search. The broad match can mean too many different things like related grammatical terms, synonyms and related terms.
You need to put your blog post where the traffic is at! That means how many people are exactly looking for this keyword?
That is where people make the mistake.
Learning how to keyword search is a MUST! If you choose a keyword that only 20 people are looking for a month, you won't get much traffic!
Google Keyword Research – Low Hanging Fruit
Is there a magic number of search volume that you should go after? If the exact number of people searching is 30, it may not be worth it to you.
When you are just starting out with Google keyword research, it's best to go for the low hanging fruit. You can rank easier because everyone else is going for the high search volume number.
When you start getting better, then you can go after the higher search volume keywords too!
Many people say that less than 1,000 monthly searches is too low. I say go for it! Learn how to rank and take it from there.
Here's one that I did in early January. chose the keyword "network marketing success tips". You can see that the search volume is low at just 480.
I rank on page one of Google for that long-tail keyword and have gotten very little traffic. That's to be expected. Next time I did my Google keyword research I chose a topic with a higher volume.
It is how you learn!
But I am getting conversions from my blog posts because my traffic is targeted thanks to doing my Google keyword research ahead of time. Here's what I mean.
MLM is a broad keyword. If you go too broad, your conversions will be low. Why? Because if someone is looking for the term "MLM scam" and they find your webpage talking about how to get MLM leads, your topic is not aligned with what the person really wants to know about. Therefore you will get no conversion.
Are you doing your Google keyword research before spending the time to write an article? Let me know your thoughts in the comments.