Did you see a drop in traffic after the Hummingbird Google search update? The newest Google algorithm update includes changes that may directly affect your SEO.
The latest Hummingbird Google search update came around the 15th anniversary of Google. Time flies and technology changes. Any good content marketer knows that keeping up with technology and changes is a key to success.
With a focus on serving the needs of their users, the latest Google search update is designed for a better user experience.
Whereas matching keywords was always emphasized, the Google Hummingbird update places more emphasis on sematic search.
According to Wikipedia, "Semantic search seeks to improve search accuracy by understanding searcher intent and the contextual meaning of terms … , to generate more relevant results."
Google has made subtle changes to their algorithm previously, but Hummingbird is a completely new algorithm. This latest Google search update takes the focus off mere keywords and puts the emphasis on answering user questions. This is a good thing as the search results will be more relevant to what the user is looking for.
Google Search Update – What to Expect from Hummingbird
There's been lots of buzz about the Hummingbird Google search update. Creating rich user content is more important than ever, instead of just focusing on keyword phrases.
What I love about this is something I've preached for a long time. That is, always provide value to your readers. Google Hummingbird will respond well to your content if you provide answers to satisfy a user's needs.
I rounded up some great information about the Hummingbird Google search update here:
What '(Not Provided)' & Google Hummingbird Mean for Small Business SEO
Small business owners who once obsessed over their top keyword rankings and traffic from a few money terms now need to adjust their thinking with the rise of "(not provided)" keywords and the arrival of the Google Hummingbird algorithm.
From Amal Rafeeq: Google is implementing new ways to make the search more brilliant, accurate and powerful.
They are trying to move search past simple keywords & links to determine what to show in its search results.
10 Ways Google's Hummingbird Will Shape Future SEO and Content Marketing
Why Google's Hummingbird Algorithm Is Perfect for Inbound Marketers
Learn how Google's new algorithm change, Hummingbird, impacts marketers — and leaves a lot of opportunity for certain business types.
Google Hummingbird Update: What You Need to Know
Joshua Berg put together a detailed article about Google's latest algorithm update.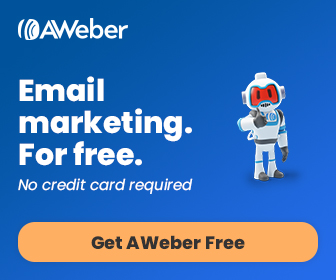 We've always said, content is king! What are your thoughts about the new Google search update? Is it affecting you and will you change your SEO strategies going forward?
If you are confused by the Google search update or a newbie to SEO, CLICK HERE to learn about value-driven content.