Are you struggling to get more network marketing leads? You've probably already shared your business and products with family and friends. What now?
Connecting with new people on a daily basis is a must for network marketing success. You can then turn your cold market prospects into your warm market, and introduce them to your business or products.
The next step of course is to follow up with them and turn your MLM prospects into a customer or business partner.
The steps are simple and it all starts with getting network marketing leads for your business. Without MLM prospects, you can't do the necessary steps to build your business.
If you want that six-figure income, you need more people to talk to and share with. These 5 tips will help to get more network marketing leads will help you!
What are MLM Leads?
An MLM lead is a prospective customer of a product or service offered by your network marketing company. Leads in network marketing are also prospective business partners who may have an interest in joining your team. MLM leads are created when someone is interested and shares their contact information with you, either online or in-person.
Where to Find the Best Network Marketing Leads
Have you purchased network marketing leads lists to build your business? You likely got a very small return for the amount of work you put in making calls and sending emails.
Spend your time, energy and dollars more effectively by learning how to generate your own leads for network marketing. These tips will help you.
1 – Get MLM Leads on Facebook
As one of the largest social media networks, you can meet an endless supply of prospects for MLM on Facebook. It's up to you to reach out and engage with new people. Think about this: if you reach out and meet 10 new people a day, do you think your business can improve?
Once you connect with people and become Facebook friends, you now have a chance to find out what problems they face in their life and then YOU can solve their problem.
AND, by posting about your lifestyle, these people will get to know you. Many of them will be curious about what you are doing.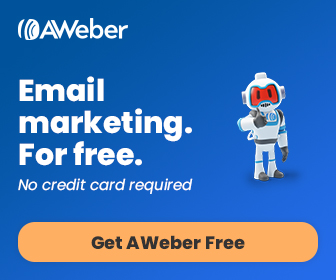 I get messages all the time asking me how I am able to live my lifestyle!
Facebook is a powerful way to find network marketing leads. Here are two powerful methods you can use.
1 – If you have a Facebook Page you build your own network marketing leads lists by using their Mobile Leads Ads. These type of ads help people find you on Facebook and get more information about your business with just a click.
These are some of the best network marketing leads because they express interest in your offer and share their contact information with you.
Learn more about network marketing Facebook prospecting by creating Lead Ads.
2 – You can take advantage of Facebook Live to reach even more people! These are Live videos that you can broadcast from your Facebook Page or personal profile. The video appears in the News Feed of your followers and/or friends.
It's a method that helps gain the trust of viewers since they can see you, hear you and ask questions. It's your opportunity to educate your viewers about something that can help them in their life. This will depend on what the interests of your target market.
Learn more about using Facebook Live.
2 – Use YouTube to Get Network Marketing Leads
Are you using YouTube videos for your MLM business? If not, you are definitely leaving money on the table. YouTube videos can help jumpstart your search for network marketing leads.
Imagine if prospects start contacting you? Yep, it happens.
Your YouTube videos are out there working for YOU on a 24/7 basis. YouTube helps brand you and helps people find you.
YouTube is the second largest search engine in the world with over 1 Billion active monthly users. By creating videos that help solve a problem for your audience, you can capture the attention of many new prospects.
YouTube marketing is one of the best MLM leads source because users are searching for answers to their problems. They want someone to talk to them and help them in some way. You can't be everywhere but your video can.
When you create quality content that provides value to your target audience, you will attract the right prospects to you.
If you are ready to start getting new leads fast, check out this free YouTube video training.
3 – Host Informational Webinars
Hosting your own webinar is a powerful way to attract prospects and build your MLM leads list! First of all, it's convenient. People don't have a lot of time to attend meetings in hotels and so on. When you offer a webinar, people from all over the world can attend and learn more about your offer and they will give you their email address in exchange for watching the webinar.
Webinars can be live or they can be recorded for replay. Either way, when you provide valuable information that is relevant to your MLM products, you can solve a lot of problems for people! This can lead to an increase in customers or business partners.
You can use webinars as an educational platform or a way to get to know your prospects better by holding a question and answer. Product demos or launches are also a popular way to get free leads for network marketing.
You can click here to learn more about using webinars to get more network marketing leads.
4 – Use Email Marketing to Get More Prospects
Email marketing is a very effective way to get more leads for your business. Once someone subscribes to your email list, you can set up a series of automated emails to be sent over a period of time. This helps you to build relationships with your potential prospects.
How do you build an email network marketing leads list? One of the best ways is to offer something for free to anyone who subscribes to your list. For example, you can create an ebook that provides information over and above what you provide on your blog or in social media.
Email marketing can also help you drive sales and get more customers. In no time, your email subscribers can start to know, like and trust you.
5 – Create an eBook Giveaway for More MLM Leads
When a prospect subscribes to your email list, they can download the ebook. You can continue marketing to them with email for as long as they are a subscriber.
Creating an ebook also sets you up as an authority online so people can view you as a leader.
Learn how to create your first ebook here.
Video: Powerful Ways to Get More Network Marketing Leads
Conclusion
Getting more network marketing leads is definitely possible when you use the methods I've outlined above. These tips will help you get more leads. Be sure to share them with your team.