Are you struggling with how to get more leads? There are hundreds of ways to generate more leads. I have 3 success strategies to help you.
There is a lot of competition in the marketplace but don't let that stop you. Getting leads is just a matter of refining your skills.
My tips on how to get more leads are based on exactly what I have done to grow my home business to over 10,000 customers.
How to Get More Leads for Your Business
No matter what type of marketing you are doing, you can apply these success strategies and concepts to generate more leads.
1 – Become a student to get more leads.
If you are going to learn a specific marketing technique, are you going to become a true student of that method or will you simply show up for the training and say, oh that was pretty cool.
Students take the information learned and implement it over and over again. The test in this case is the results that you get.
Learning how to get more leads via various marketing techniques requires you to become a student and dig deep.
I talk to people all the time who don't get results. Usually the reason is that they watch lots of training but don't take action.
You want to learn a marketing technique to the point where you are getting a result. Being a good student is the basis of how to generate leads.
The more you learn, the more you can implement.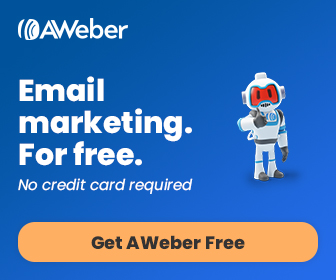 For example, when I started online marketing, I learned everything I could about blog content marketing.
As a result, I've earned hundreds of thousands of dollars from repeatedly implementing what I learned.
2 – Become the mentor that you were looking for.
What are the qualities that you were looking for in a mentor or coach for your business? When you become that mentor, you will become the type of person that you were looking for. In turn, others will be attracted to you because others are looking for a mentor with those same qualities.
You can see that an important factor in how to get more leads is working on yourself and becoming the person that others want to be around and learn from.
You can help so many more people because you'll have the solutions to people's problems because of being a student.
3 – Be consistent.
Whatever marketing strategy you use to get more leads, you must be consistent. Why? Because people trust those who do things are regular basis. Being consistent helps you to optimize how others perceive you.
As an added bonus, the more consistent you are with your marketing strategies, the better you will get at it. What if you write a blog post just once a week? It will take you a very long time to get better at it. If you blog four times a week, you shorten the time it takes to improve your marketing skills.
By combining these skills into your online marketing you can attract more people to your brand. More people will know, like and trust you, which can turn into more customers or business partners for you.