YouTube video marketing is a powerful way to generate more leads for your business. With more and more people turning to YouTube, it's time for you get onboard.
As the second largest search engine, YouTube has over a billion video views a day. But that's not the only reason you should be using it to generate more leads and sales.


In this article I share a few reasons why  YouTube video marketing can help you get more leads for your business.
I've generate thousands of leads from YouTube. Think of all the money you are leaving on the table by not using video marketing.
Why You Can Generate More Leads and Sales Using YouTube
Imagine if you could generate network marketing leads free? How would your business change if you had the ability to go beyond your family and friends?
You can with YouTube video marketing. Even if you are shy in front of the camera, you can still generate more leads with YouTube by creating videos in the form of a presentation. You don't need expensive equipment either for any of this. Read my article about that here.

Here are the key reasons why using YouTube can help you generate more leads and sales:
People get to know, like and trust you through video
When people see you on a YouTube video or hear your voice, you are creating a rapport with that person. They hear your passion and see how much you care. This is how you start the relationship when generating leads in MLM.
Increase online conversions
When people actually see and hear you, they are more likely to take action and engage with you. People can opt in to your list or take some other action that you direct them to with YouTube video marketing.
Clickable annotations in YouTube videos increase conversations
YouTube has so many cool features. One of those is clickable annotations. These are text overlays that you create on the videos. You can include a clickable link that directs users to take a specific action: visit your website, to a capture page, email opt-in form, or wherever you want to direct them! That's powerful!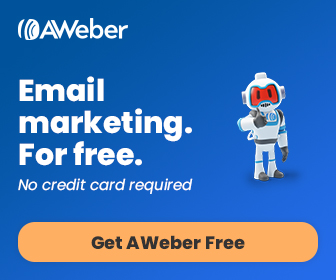 Repurpose YouTube video content.
After you create a YouTube video, you can repurpose the content to more mileage out of it. This is another great way to generate more leads for your business. You can create a blog post and embed the video, post the YouTube video on any social media network to drive more traffic and even upload the video directly to Facebook. So many ways to use the same YouTube video content!
Engage people who prefer video over reading
Not everyone likes to read blog or social media posts. You can reach a whole other audience that prefers to watch videos. If you then use the repurposing tip, you can get your content out to everyone regardless of their preference. Include as many people as possible when generating more leads for your network marketing business.
These are some great reasons to make YouTube video marketing part of your plan to generate more leads!
PS If you don't GET LEADS or MAKE MONEY in your business, this is the training you should get – 5-Step Profit Blueprint.
If you got some value from Generate More Leads with YouTube Video Marketing, please feel free to share in social media.