You probably already know that finding online MLM leads is as essential way to build your network marketing lead lists.
…and the BEST way to generate your own leads.
In fact, building relationships online is crucial to building a successful MLM business.
Today I'm going to show you five ways to get free MLM leads using social media networks.
Learn how to attract customers and reps who are ready to buy before you even talk to them.
Online MLM Leads: Proven Ways to Attract Prospects
Do you find yourself struggling to get the best network marketing leads?
You already know that the only way to move your network marketing business into profitability is to get a steady flow of prospects.
That much is clear.
But how do you find leads in MLM that are attracted to your offer?
Here are 5 proven ways to find online leads. It's essential that you develop the skills required to use each method effectively.
1. Blog Content Marketing to get more Leads
Blogging is my favorite way to find leads online for my network marketing business. A blog is an asset that does the work for you 24/7.
People are searching the Internet every minute of the day for solutions to their problems and you can provide that through your blog. Be sure you understand your target audience, their needs and how to write effective, value-driven blog posts that address those needs.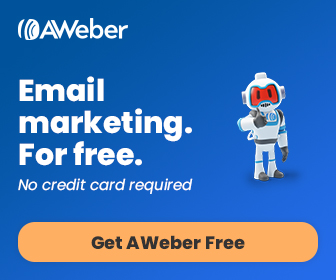 2. Video Marketing to Attract Prospects
More people watch videos online than any other media. It's a great way for potential prospects to get to know you and what value you have to offer.
YouTube is the most popular video social network. You can create informational video about your products or company, and solutions to the problems faced by your target audience.
This is a ridiculously simple way to build your MLM lead list!
Imagine if people find YOU and reach out instead of the other way around. Learn more about video marketing to attract leads online.
3. Get Online MLM Leads with Social Media
Who isn't on social media these days? Join in the conversations on social networks like Facebook, Twitter, Google Plus, and LinkedIn.
With specific interest groups, it's easy to find your target audience and start building relationships with people to get to know and trust you.
For example, you can participate in Facebook groups with topics aligned to the needs of you target audience. From there, be the most helpful person in the group by answering questions.
As you build relationships, you can let people know about your MLM products and business.
4. Pay-per-Click Ads (PPC)
If you want to generate online leads faster, you can always turn to pay-per-click ads. These are ads where you pay for either clicks or on social networks like Facebook.
In fact, for about $5 a day, you can use Facebook ads to reach a very targeted group on people. They can sign up for more information right from your ad, or if you prefer, they can like your Page.
Here's an ad I ran for just $5. Look at the number of people that engaged with my ad.
I'd say it was well worth it and gave me a couple of  hundred new leads that day!
Learn more about how Facebook Ads can help you build your MLM business online.
5. Get Online MLM Leads with Capture Pages
What if you could automate your lead generation?
Well, you can!
Capture pages are a way to capture the contact information of a prospect. In return, you offer them a free lead magnet. This is the best way to automated the process of getting MLM leads.
You can offer a downloadable PDF or an exclusive video training.
Capture pages make it easy for a prospect to check out your offer and it's a great way to sort through your leads.
Conclusion
You've read about the 5 ways to find MLM leads online. Now it's time to implement them.
The first step?