If you depend on Facebook for website traffic, leads and customers, this post is for you! Over the last few years, Facebook's organic reach has declined in a big way.
All that really means is the number of people that see your post on Facebook. Low organic reach is when fewer people see your post even if they Like your Facebook Page.
When I look back a couple of years, I can see posts with extremely high reach. Those high numbers are a thing of the past unless you are boosting posts these days.
Facebook organic reach is the results of an algorithm. That is a mathematical term that means the way computers process data. In this case, the Facebook algorithm determines who should see your post.
There are many reasons why this organic reach on Facebook has gone down. You don't have to let it kill your business. It doesn't matter what type of business  you have. It may be MLM or something else! Facebook doesn't discriminate!
In this post I'll help you understand what is happening and how to get your posts seen by the right people.
Facebook has Too Much Content!
Have you noticed how much content is on Facebook? With over 1.94 billion active users, it's not surprise that there is more content than you can ever read!
Everyone is publishing content on Facebook and everyone wants that content to be seen. The result of this is a newsfeed that is extremely crowded with videos, text, images, and links. I hardly check my newsfeed anymore because there is too much junk there!
How does all this relate to low organic reach on Facebook? When the newsfeed gets overloaded, people are overwhelmed with information.
It's very competitive to get your posts seen on Facebook. If you have a Facebook Page it's a daily challenge to get your post seen and get someone to pause when they see it.
Usually I scroll past because of too much information.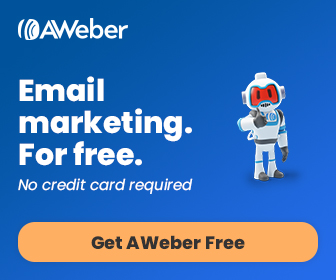 To make a long, sad story short, here's the bottom line: Facebook has to choose which content is seen. These choices depend on content and relevancy.
How Does Facebook Give you the Content you Want to See?
With so much content being published daily on Facebook, the social media giant has to make decisions about which content is seen.
The algorithm is designed to deliver content that people really want to see and when they want to see it.
Imagine what would happen if your newsfeed showed you everything that was published from every Page you Like on Facebook? That would be way too much information!
To relieve this, Facebook uses a relevancy measure. For example, if someone won't be taking action on your Facebook Page content, why show it to them? It seems frustrating but really, it sorts out your following, showing your content only to those who really want to see it.
Even though low organic reach on Facebook can be frustrating, you can still get your message out to the masses.
Use Facebook Ads to Supplement Organic Reach
I know you'd rather not pay for ads but it's a solutions that works to supplement your Facebook organic reach.
Many of us got used to all the FREE attention on Facebook. Their business model has changed quite a bit and we need to change with it.
It is definitely more of a pay for play model. You can get your content seen. The only difference is that you have to pay for it. Here's some amazing results I got just from following this simple training. Definitely worth the $5.00 I spent on the ad!
With that it mind, be sure that what you have to offer is of value to you and your audience.
You can still get some good organic reach on Facebook as a reward for your great content. But most of the time, boosting your posts works best to get your content in front of those who matter most.
Conclusion
Facebook organic reach is not what it used to be. If you have a good business plan, great products and offer amazing value to your audience, you can gain a lot of traction with Facebook ads.
What I love about the ads is that you can target a very specific audience.