Looking for information on using Facebook for marketing and getting more MLM prospects? You came to the right place!
It can be overwhelming to figure out Facebook marketing strategies to help build your network marketing business. Like anything else, training is a must.
Proven to be an effective marketing tool, Facebook can help you:
Make more MLM sales
Get more network marketing leads
Talk to more prospects
Build your MLM business.
Facebook and marketing go hand in hand to increase awareness of your brand.
With over 1.9 billion monthly users, you can come up with an endless supply of Facebook marketing ideas.
In this article, I will share three great tips to help you get more MLM prospects on Facebook.
Even though it's free to use social networks, using Facebook for marketing has a cost associated with it in time and money. Are you ready to invest in your business?
Great, let's dig in!
How to Use Facebook for Network Marketing
Before I get into the three tips, it's important to understand that like anything, you need to spend time learning how to use Facebook as a marketing tool.
Remember, doing business online requires the right knowledge so you can focus your efforts on the right activities.
I know so many people who are too cheap to invest in their training and never get anywhere at all.
You will pay one way or another.
Here's what I mean.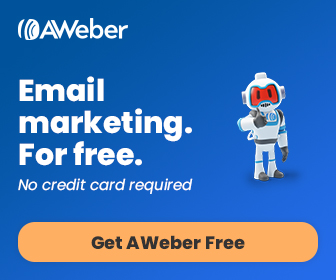 You can try lots of stuff. But are they proven strategies to learn how to recruit for network marketing using Facebook?
How much money do you lose by wasting time? Usually you'll end up with no return on investment in this case. If you are using Facebook for network marketing, treat it like a business and invest in it.
Here are three quick tips for marketing your MLM business on Facebook:
1. Engage Your Facebook Fans
One of the best ways to engage your fans on Facebook is to provide value content. If every post is pitching your MLM products or business, you will have a problem using Facebook to market yourself.
A good ratio is to post 10 percent sales pitch and 90 percent text and image content. Be sure to you spend time responding to comments that others leave too!
Asking questions is a great way to engage fans on Facebook too because people love to talk about themselves and share their own experiences!
Using images in your Facebook updates is another way to catch people's attention. If you post inspiring images those are sure to grab the attention of your fans.
Another great thing about marketing on Facebook is that when someone likes or comments on your Page post, their friends will see it too.
Post images that are informative, fun and create conversation!
2. Get More Facebook Likes with Ads
You can use Facebook Ads to get MLM leads for your business today! You may think it's super expensive to run Ads on Facebook but it's not.
I recently rans a few ads and paid as follows:
3,895 People Reached
1,682 Engagements
$5.00Total Spend
If you have just $5.00 you can get started. Once people start liking your post from your Boosted post ad, you can send them an invite to your page.
It's a simple technique you can use to find more MLM prospects for your business.
Check out this video about how a Simple 3-Step FB Ad Strategy Got 7,195 Targeted Page 'Likes' in 30 Days.
3. Use Facebook Messenger Marketing to Get Unlimited Network Marketing Leads
One of the newest Facebook Marketing strategies is messenger marketing. Not only can you automated the majority of the process, but you can start communicating with interested MLM prospects right away.
It's a great way to build and engage your audience on Facebook and introduce people to your MLM business.
Learn more about creating your first Facebook Messenger marketing campaign and start getting MLM leads today!
Conclusion
Facebook network marketing strategies can explode your business and give you an endless supply of prospects to talk to.
If using Facebook for marketing is the strategy for you, Discover the fastest way to get 'Likes' on your fan page, create content for your blog, and engage your fans in 15 minutes per day