You can boost your social media marketing just by using Facebook hashtags, the newest feature to hit the social network!
After the Facebook hashtags feature was rolled out, I saw a lot of negative comments about it. From accusations about Facebook copying Twitter to the don't care attitude, negativity was in the air.
Ignore all that and instead, look at the power of using hashtags on Facebook and how it can help boost your social media marketing for your business.
In this article, I will give you some tips on how to use Facebook hashtags effectively as a marketing tool.
Facebook Hashtags Explained
I realize that not everyone is familiar with hashtags, especially if they haven't frequented Twitter.
According to Wikipedia, "A hashtag is a word or a phrase prefixed with the symbol #." For example if you wanted to tag a word or phrase in a post, it would look like this:
Wishing everyone a Happy Father's Day #fathersday
Clicking the #fathersday would lead you to a list of all the public posts with the same hashtag.
You can also search for public posts using Facebook hashtags in status. For example, if you wanted to search for all the posts tagged with #fatherday, just type that in the Facebook search box and click the hashtag item in the list. A list of public posts will then display.
They have been around on other social networks like Pinterest, Instagram, Twitter and Google Plus. When you use a hashtag on Facebook or other network, it creates a clickable link which leads to a list of posts that also include the same tag.
You may have noticed that most people overuse hashtags on social networks, in which case they become ineffective and even a little annoying!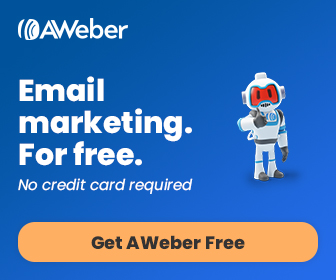 Facebook Hashtags Tips
With over 4.75 billion pieces of content being shared daily on Facebook, you and your business can start benefiting from the use of Facebook hashtags.
Here are 3 tips you can use now:
Avoid overuse of hashtags – Keep your tags under three. Most people overuse tags and instead create a very spammy status. This type of status update will hurt rather than help your brand or business. It's very difficult to even understand what the status update is about when you overuse Facebook hashtags or those on other social networks too. Also keep the phrase under 20 characters. Short and sweet tags will gain you more than those that are too lengthy.
Use keywords, unique phrases and originality – By setting yourself apart from the masses, you will get noticed. Coin your own original Facebook hashtags so people can start associating the tag with your brand. Be sure to make your hashtags concise but informative. These are the phrases that will help people find you.
Don't forget the photos – Another effective use of Facebook hashtags is to use them in photos or videos that you post. Remember, images usually get more engagement on Facebook than a regular text status update so use tags wisely!
What are your thoughts about Facebook Hashtags and how do you plan to use them for your marketing strategy?