It's finally here! Eric Worre's new network marketing book, "GO PRO – 7 Steps To Becoming A Network Marketing Professional."
Why should you listen to Eric Worre? He is a network marketing professional that has made over $15 million with teams of 500,000 people. Do I have your attention?
Training in this profession for over 25 years, Eric Worre puts all his knowledge together in this valuable book to show you how to build your network marketing business.
If you have any interest in Network Marketing at all, you simply have to own a copy. Go Pro is an easy read at 160 pages, but inside those pages you will find a gold mine of information you can use to grow a larger and more successful business.
Help you formalize the skillsets that you need to develop, teach, and replicate. At 160 pages, you'll learn the principles of Network marketing and the skills you need to succeed.
Don't just read this book. Take notes and use it as your MLM bible. Here's a rundown of some of the key topics: How to find people to talk to. How to present any business opportunity. How to get people to events, whether online or in-person.
When you master the key concepts, your life will change forever.
You need this in your library. If you only get one book, this is it. For $12, you will get amazing value from this Eric Worre book.
Get one of these books into the hands of your team, especially new people that join your business. With everyone on your team learning this valuable information, your business is sure to skyrocket.
Network marketing is a profession that many people don't understand. This book shows you that building a business is possible for everyone.
Eric Worre Network Marketing Book – Bonuses for a Limited Time
For a limited time, you can get these amazing bonuses, based on the number of copies you purchase. (this offer is no longer valid)
To claim your special offer(s), please send a copy of your Amazon receipt to receipts@networkmarketingpro.com.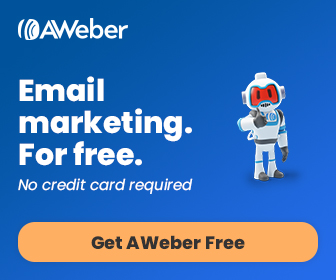 Check out these free bonus offers:
Buy One To Four (1 – 4) – Buy one (1) copy of the book from Amazon and receive the Ultimate Memory Jogger Workbook & The Hottest MLM Recruiting Scripts.
Buy Five To Nine (5 – 9) – Buy five (5) copies of the book from Amazon and receive the best-selling Go Pro Audio Album, plus the above offer. A $97 value
Buy Ten To Twenty-Four (10 – 24) – Buy ten (10) copies of the book from Amazon and receive your choice of the Cold Market Mastermind Home Study Course or the Unlimited Prospects Home Study Course, plus the above offers. A $394 value
Buy Twenty-Five Or More (25+) – Buy twenty-five (25) copies of the book from Amazon and receive the 2012 Go Pro Recruiting Mastery Home Study Course, plus the above offers. A $2,182 value
Don't wait on this amazing offer from Eric Worre. The bonuses you get when you purchase Go Pro – 7 Steps to Becoming a Network Marketing Professional ends on May 8.