What if I told you that you could get more engagement on social media than you did last year? The reality is that you can!
Many business owners are on social media and may even have a large following, but don't really give people something to talk about.
If you share content in social media, is it mostly one directional?
Learning how to effectively use social media for marketing means creating two-way dialog between you and your audience.
That is what engagement on social media is all about.
In this post, I'm going to share 7 tips for social media engagement to improve your social media marketing.
Tips for Engagement on Social Media that Work
Social media engagement is a dialog between you and others in any social network. If you are just posting lots of content without conversation, here are some ways to improve that.

When you find a method that works to get more engagement on social media, do more of it.
1 – Ask Questions
If you post content in social media that is one-way, you won't get much engagement. Try this: It's easy to invite people to join in the conversation by asking questions. People love to share their thoughts and opinions on just about everything. You can also gain crucial information about your audience by listening to their answers and hearing what they have to say.
Be sure to engage with your social media audience by replying to their comments too.
2 – Share Inspirational Quotes
Give people a daily dose of inspiration by sharing post quotes. These are very populsar on social media and usually get a high number of shares.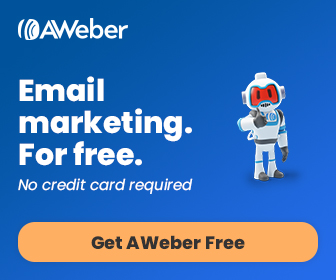 Keep a swipe file of quotes that make sense for your target audience. Be unique and create image quotes that get people thinking and relate to what they want to achieve in life.
Quote images are easy to create and an effective way to increase engagement in social media. Another idea to is to post motivational quotes and ask your followers a question about how that quotes works in their life.
3 – Create Value-driven Blog Content
Create original blog content that is valuable to your target audience. Then share it in social media. Value content is sharing information that your audience wants to know about or solves a problem for them. Content and social media marketing go hand-in-hand.
With so much content being created and shared on a daily basis around the Internet, be unique and make yours stand out.
If you aren't convinced as to why you need a blog in the first place, this may help:
Marketers who blog are 13 times more likely to have a positive return on investment (ROI).
Once you create blog content, you can post it to all your social media platforms. Depending on the social media network, change the teaser text that add to entice others to click and read the post.
4 – Create Amazing Images
With so many visual network, visual content gets the most engagement in social media. the age of the visual web. Today visual content is the most engaging form of content online.
According to eMarketer, Facebook images accounted for 87% of content shared.
That's huge! Let your images tell on story, especially on social media platforms like Instagram. Give your audience a reason to pause when they see your image. Make it great!
There are lots of places to grab images and make them your own. You can read more here.
5 – Use Facebook Groups
I spoke with Katie Skow, Social Media Content Stylist and she has a great tip to share to about using Facebook groups to improve engagement on social media. Here you go:
Did you know Facebook Groups can be used to improve engagement on your own social media sites? They're excellent sources of insider intelligence if you know how to tap the information fountain for your own benefit.
Attempting to follow the conversation in some Facebook Groups can be overwhelming, especially in larger groups with thousands of members. Thankfully, there's no need to suffer from FOMO (fear of missing out).
The search bar at the top right corner allows you to find keywords or phrases, which is a huge time saver. I recommend coming up with a list of 3-5 words or phrases you regularly search within your favorite groups.
In addition to becoming the engaged go-to expert in groups from answering questions, you now have a wealth of information about what people want and need to know in your area of expertise! Social media engagement always begins with providing helpful and relevant content, so use this information to create your own content that will engage your ideal audience on your own platforms. As a bonus, you're also relationship building in Facebook Groups, which helps you grow an engaged tribe on your own social media platforms.
6 – Repost Content
You can get a quick boost in social media engagement by posting other people's content that's already gone viral. If the content is already popular, why not share it?
If you have content that was really popular a few months ago, post it again. This is a great way to repurpose content and use it again. If it got a lot of engagement on social media before, it's sure to again and you'll have lots of new followers to share it with.

7 – Solve Problems
If you just post one-way content that is similar to an advertisement, most people will tune you out.
People tend to avoid advertising whereas well-thought out content marketing is sought out and consumed by people.
That's what you want. Find out the pain points of your audience and get busy creating content that solves these problems. That's one key way to improve engagement in social media.
Remember it's not about you. It is about the people you are trying to reach. You can learn about that here.
Conclusion
I've given you seven ways to improve engagement in social media that you can use across one or more networks.
How will you apply some of these tips? Let us know in the comments if any have worked for you and any tips you have to contribute.