Empower Network is a blogging system that you may be thinking about getting all-in-with.  Here are my thoughts about why that may not be the best solution for you.
As one of the largest, it gives you a fully functional and optimized blogging platform. At a monthly cost of $25, it's very tempting to join Empower Network and get in on this high authority website.
There is also an Empower Network business which consists of  affiliate marketing component where you can sell their products and get commissions.
For this article, I focus on the Empower Network blog system to give you a few things to consider before taking the leap.
As you read this, be thinking about where you want to put your marketing dollars, your time, thoughts, and energy.
Empower Network as a Business Solution
If you are getting started with Internet marketing, you may think of Empower Network as a good business solution. Let's break it down.
It's easy to get started. You don't have to do anything except enter some information about yourself and then start blogging.
You know, writing content! You are encouraged to blog daily, so what the heck are you going to write about?
You still need to promote and market your blog. If not, all that time you spend writing will be wasted. How will you accomplish that?
What do you know about SEO (search engine optimization)? Even though you are on Empower Network YOUR content still needs to rank high in search engines like Google, Bing, and Yahoo. Without that, you will have no traffic and no leads or income.
Now that you know a few things you need to learn about, ask yourself this question: Do you want to do all that work to make incredible things happen with Empower Network, or do the same amount of work and have incredible things happen with YOUR own brand?
Are you still with me?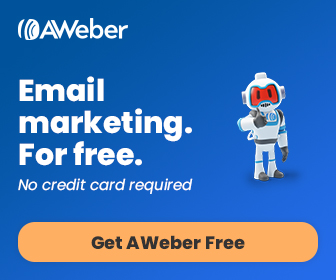 Picture this. Let's say over a 6-month time-frame you write 120 articles that are all posted on the Empower Network blogging system. Maybe you are even getting some traffic to your articles because you did all that work as I mentioned above.
Did you brand you or someone else's brand?
If you have your goals set on becoming a leader in the online world, put your time, money, and efforts into branding you.
Setting up your own website is the easy part and will cost $5 per month or less. The hard part is creating content, marketing, and learning how to drive traffic through SEO (search engine optimization). These are all things you must do regardless of whether you have your own website or use Empower Network system.
Your own blog and brand is an asset for YOU. I've talked about this before. I still make money from articles I wrote 3 years ago.
It is your brand, not someone else. Now if you are going to spend all that time and energy, wouldn't you rather focus on building your brand and Internet presence instead of someone else's?
Wouldn't you rather set yourself apart instead of being lumped together with thousands of people on the same domain?
I have a lot of respect for the owners of Empower Network and admire what they've accomplished. But, building your own brand is the most valuable thing you can do for YOU.
What are your thoughts about Empower Network or building your own brand? Please comment or contact me, would love to hear from you.