Social media postings are an effective way to promote your products and services. Are you making good use of your social media strategies? Do you even have a plan in place?
If you find yourself without a solid social media post strategy, it's time to rethink that. In this article, I show you how to create effective social media posts to boost your sales and improve your online business.
Social Media Goals and Objectives Matter
What do you want to get out of your social media marketing campaign? If you don't know, it's like getting in your car without a destination in mind.
When you set goals that are clearly defined, you'll be able to create a social media plan that supports your goals.
For example, if you want to gain more followers, your social media postings may be different than if you want to increase sales.
Once you know what your goals and objectives are, be sure to track your results. That's the only way to know if your social media plan is working.
Many social media networks have excellent analytic tools that you can use for free. Facebook page insights, Twitter analytics and YouTube analytics are just a few examples of ways you can keep track.
Click here to learn how to get your Twitter posts in front of more followers!
Build Your Social Media Postings Schedule
How often are you posting content to social media? Having a schedule will help you implement your plan.
Check out some of the big brands. You'll notice that they post daily as a minimum or up to several times a day. Experiment with your own posting schedule to see what works best for you.
For example I notice that certain times of the day my audience is like crickets, while other times it's more like a party!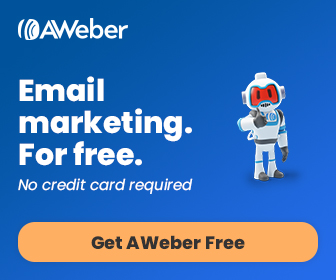 At the very least, you should post once per day. Once you discover the best times to post in social media, schedule your postings around the same time each day. When you have a schedule, you can create a week or two of social media postings in advance so you're not trying to do it on the fly. That will make it easier to stick to a schedule.
Is Your Content Constantly Pitching or Helping?
Pitching your products or services in social media is fine but just not all the time! People tend to ignore these type of posts if the content is only about selling.
Provide helpful content to your audience that provides valuable information. These might be tips, how to's, tutorials or great advice on a topic.
That's how people will come to know and like you. Your sales pitches should be about 20 percent or less of your social media postings.
Let's do the math. That means if you have 10 posts, then 2 of them should be about promoting and 8 should just be helpful, informative content.
Click here to learn how to get more sales and leads using Facebook live!
What are Other People Doing on Social Media?
Learning about your competition is a smart move. Check out what they post on social media and the response they get from their audience.
Now I'm not saying to copy them! Just get ideas and see what type of content is getting high engagement.
Conclusion
Boosting sales via social media marketing works if you have a solid plan. Did you find these tips about effective social media posts useful? I appreciate if you would share in social media!
Social media posting strategies are one way to boost sales online. If you'd like additional marketing tips, click here to learn more.