Learning effective marketing strategies is at the core of your network marketing business. Your success is dependent on your ability to attract like-minded people as customers or business partners.
To do that, you must have a few skills to find these people! Being successful in network marketing does not just magically happening. You should build up your skillset and use effective marketing strategies for success.
MLM is a very duplicable business. In fact, building a productive MLM team is based on duplication. When you learn the best marketing strategies, you can teach them to your team too!
The reason you need to expand your marketing skills is that talking to a few family and friends will not build a six-figure business for you. You should of course talk to your warm marketing, but you must expand your reach beyond your social circle.
You do that by learning marketing strategies that will help you attract and find more people to share your products and business with!
Most Effective Marketing Strategies to Build Your Business
Be that person who is always working to improve your skills! Find new ways to get people interested in your business and learn how to empower others.
Forget about running out of people to talk to! Here are the most effective marketing strategies online today. They are packaged up for you into organized training modules that you can learn on your own schedule.
Imagine what it would be like to get 20 to 30 new leads a day!
The Marketer Mastery Pack bundle provides you with three powerful online marketing strategies to explode your business. Here's what you get:
BLUESMAN'S KEYWORD RESEARCH SECRET WEAPON – 

Marino's 100% FREE Tool tells you if your videos will rank for specific keywords before you even get started!

MARK HARBERT'S SNEAKY VIDEO TIPS & TRICKS – Tube Traffic Mojo. 

How Mark got 1200 Leads, 36 Sign-Ups, and $5,000 from just ONE video! You get 7 incredible training modules from the master of video marketing. Learn to do it the right way to generate leads.

MICHELLE PESCOSOLIDO'S STAY OUT OF FACEBOOK JAIL – Social Media Mastery. 

CRITICAL: If you go to FB jail, you can kiss generating leads and creating a fortune from FaceBook good-bye! You get 9 complete modules that you will train you on how to use Facebook to build your business.

FREE 2-WEEK TRIAL OF MLSP'S MASTERY MEMBERSHIP. 

The ONLY platform that will provide you with "Automated Leads + Automated Sales = Ultimate Freedom!"
Are you done struggling in your MLM business? Learn the effective marketing strategies that all the successful people are using to generate leads, get customers, and gain new business partners.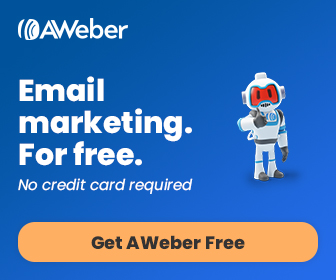 CLICK HERE to learn more about the effective marketing strategies you'll get with the Marketer Mastery Pack!