You may think that's a strange title. But, if you are like most people, you do not follow-up with your leads! It's true. Are you one of them? That is why I wrote this. I even talk to people on my team who are great at finding leads but they never follow up. What a waste of time and energy.
Let's look at some basics. The most profit producing activity you can do is sponsor people into your primary business. The way you do that is by getting leads and then having a conversation. The fact that most people do not follow up with leads, baffles me! Here is the result of what you are doing:
Spending your time frustrated.
Spending your time trying to get leads and traffic and never follow up.
When you get a good prospect, you think about it or don't call the lead.
Even if you are a marketing expert, you don't close the deal and therefore don't make money.
If you want to keep doing what you are doing, then do not read another word! If you want to start sponsoring people into your business, then read on. If you do not follow up with your leads, you are losing money! Can you afford to do that?
The Fortune is in Follow-up with Your Leads
If you are an online marketer, ask yourself if you are making this fatal error. You spend countless hours setting up your website blog, writing articles, recording videos and getting hung up on the technical aspects of the Internet. BUT, you are NOT producing a penny of income!
Even if you are using a system like MLSP, which will help you build your online presence fast, if you are NOT on the phone prospecting, I know you are not making money. Why? You need to "follow-up with your leads".
Do you know that even when people buy leads, they don't bother calling them! Outrageous, I know but it's true. You know what I am talking about.
You've heard me and others talk about learning and education. Again, you can spend thousands of dollars on this stuff but you will not make a profit if no one joins your business. How can you help someone if they don't?
Have you ever seen people in your MLM business that make a lot of money? Of course you have. You think, wow! What is that person doing that I am not? The difference between you and that person is very little. Make small changes in what you do for HUGE changes in your life and business.
All is not lost. You have what it takes but you didn't go all the way. That is:
Pick up the phone
Dial the number
Start a conversation with your lead – prospect!
When you start that conversation, here are some tactics that you can start using now to follow-up with your leads:
Learn to master questions.This will make your life easier and put you in control of the conversation. If your prospect is asking all the questions, you are no longer in control of that conversation.

For example, you can ask your prospect, "are you open to a side project if it did not interfere with what you are doing." They might say "sure what is it? " Don't' answer it. Instead, ask a question like "why are you open to that". You want to find out the needs of the person. You do this by FORMing them.
Think about this: how you can offer an opportunity or product unless you understand the needs of a person? What are their wants, needs, desires, and problems? Another great followup question is: " What has recently changed in your life that has you open to a home business??
Daily routine and objection handling.Are you working hard but not making progress? Make a to-do list and get cracking on it daily!

Create a piece of content everyday (blog, article, video)
30-minutes a day study marketing, 15-30 on mindset (if you are not succeeding, what are you putting into your mind. If nothing, then that is what you will get back).
Afformations (these are the why questions)
Meditation. 15 min per day. Calm your mind and focus on breathing.
Make connections with 20 people a day – on or offline. Build a relationship with people and find out about them. It's not about pitching them. Remember you are the problem solver not the super salesman.
Connect and build rapport when you follow up with your leads. Determine their communication style. Listen and you will get a feel with how people communicate. Respond in the same manner. If someone is talking slow and easy, don't speed talk in an excited manner, it will only scare them away.
If your leads think you are only trying to sell them something, you will get push-back. Have you noticed? That is why you must learn their needs, wants, and desires. Then your prospect will come to their own conclusion of "oh, this business can help me to get that new car I need." Ding ding ding!
Your job is to help your prospect connect your business opportunity to solving a problem in their life!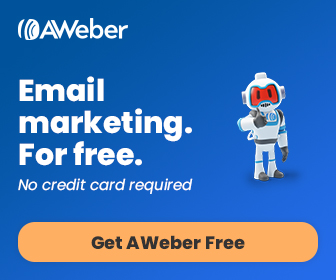 You cannot build your business with a telephone, my friend.
To get better at sponsoring and get better at this industry, you have to follow-up with your leads.
You will have a better lifestyle and your family will benefit too! Think about why you started your business in the first place!
P.S. Does YOUR Upline Have a Step-By-Step Blueprint For Success? If not, check This Out  – Click Here For Instant Access