Starting your YouTube channel is a great way to attract people to your brand. Video is a powerful way to market online.
As you create and upload videos to YouTube, you may have noticed that you can choose from three thumbnails to display for your video cover image.
This means that the YouTube thumbnail will be displayed in YouTube and search engine search results. Also when your audience views your channel, these are the thumbnails they will see.
The basic thumbnails are never good. Have you noticed? Either your mouth is open, eyes are closed or hands are flailing around! Looks a little crazy!
If you create a YouTube custom thumbnail, it gives you control over the image, makes your channel look more profession and put together, and also helps your video stand out in search results.
See what I mean in these Google search results?
Why You Need a Custom Thumbnail for YouTube Videos
Let's face it. You probably started your YouTube channel as a profit producing activity. That means you need views and to get those, you need to attract people to your channel.
As I mentioned, your YouTube thumbnail plays a big part in whether someone clicks on your video or another.
Check out some of the highly successful YouTubers. Have you noticed a clear pattern to their video thumbnails? You know it's them, right?
Maybe they include their photo or a color scheme that is familiar. Perhaps they use the same font or other elements that are consistent across their brand.
You can do that too and you should! It's easy, peasy. And, I have a template for you!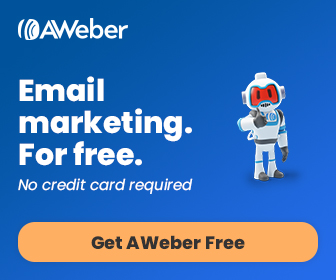 Why Create a Custom YouTube Thumbnail video.
How to Make Custom Thumbnails for YouTube Videos
Here is a list of do's and don'ts when creating custom thumbnails for your YouTube videos.
Resolution should be 1280×720 (I have a template for you!)
Make the font size BIG so your thumbnail is noticed in search results.
You don't have to include the entire title of your YouTube video in the thumbnail. Just include a keyword phrase or a couple of words that capture the essence of your video title.
People love people! Add a close-up of yourself. Be happy.
Check to see if the custom YouTube thumbnail looks good on a desktop computer or a smartphone.
Avoid adding images or text to the lower right corner of the thumbnail (see the template.) In search, there is usually a text overlay that will cover it.
When you upload a video, or in your Video Manager on your previously uploaded videos, the Custom Thumbnail option is under the three thumbnails that YouTube has taken shots of.

Adding Your Custom Thumbnail to YouTube Videos
Custom thumbnail best practices
Your custom thumbnail image should be as large as possible, as the image will also be used as the preview image in the embedded player. YouTube recommends your custom thumbnails:
Have a resolution of 1280×720 (with minimum width of 640 pixels).
Be uploaded in image formats such as .JPG, .GIF, .BMP, or .PNG.
Remain under the 2MB limit.
Try to use a 16:9 aspect ratio as it's the most used in YouTube players and previews.
After you create your custom thumbnail you can add it to your video:
Go to your channel Video Manager.
 Locate a video and click the Edit button.
Click the Custom thumbnail button and upload a thumbnail.
 Click "Save Changes" .
Download Your Custom YouTube Thumbnail Template
Here is your custom YouTube thumbnail template. Click here to download.
Here is how I use the thumbnail template.
I open it in PicMonkey.
Add my elements to the image.
Be sure not to add text or other elements to the area in the lower right.
Once I am happy with the image, I click the original template layer to make it the active layer.
Click Basic Edits.
Click Canvas Color.
Select white and click Apply. Be sure to send that layer to the back.
Do you create custom YouTube video thumbnails? Would love to check out your YouTube channel! Post yours in the comments.
PS Still struggling to get leads through video marketing? You need this training – CLICK HERE.
If you got value from this "How to Create a YouTube Custom Thumbnail" please feel free to share in social media.