People that succeed with converting leads to customers do two things very well:
First, they identify the steps to guide prospects through the buying process.
Second, they put 100% of their resources into the marketing funnel techniques that maximize customer conversion.
But you're probably wondering:
"How do I find the right marketing sales funnels that actually work?"
Well today I'm going to make it easy for you.
In this post, I'm sharing an incredibly simple way to create a marketing sales funnel that is easy to use, has trackable metrics, and maximizes customer conversion.
All you need to do is implement one of the marketing sales funnel techniques below.
What is a Marketing Sales Funnel?
A marketing sales funnel is a way to attract leads and convert them to customers through a systematic process. It's a lot like a call to action (CTA), just on a grander scale. An online marketing sales funnel helps you guide or inspire your prospect to take a particular action.
Using a funnel system, you capture the contact information of leads into your email list. This is how you continue building a relationship by sharing value through email marketing.
As you continue this marketing process, you can filter your leads into paying customers or business partners for your network marketing business.
Conversely, you may have seen people posting about their business on Facebook or other social media networks. These are usually "buy me" links and other type of ads that don't work well.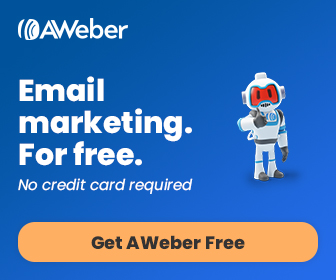 The Best 2 Marketing Sales Funnels in 2017
You already know that the only way to build a profitable MLM business is to convert your prospects to customers or business partners (and lots of them.)
There's two ridiculously simple ways to convert leads to customers.
And once you know what they are, you'll want to kick yourself for not trying one of these sales funnels sooner.
Why You Should Use the MLSP Marketing Sales Funnel
A "marketing sales funnel" system should be one of your online marketing strategies. One of the biggest challenges I hear from online marketers is the difficulty in creating sales funnels.
Well, guess what?
My Lead System Pro (MLSP) just made that sales funnel system a lot easier! I was one of the beta testers and I can tell you that it's simple to use and effective. No technical knowledge needed (whew).
The marketing sales funnel called FUNNELIZER gives you the freedom to promote whatever you want: other people's products (affiliate marketing), your own products, your business opportunity, MLSP products and memberships – the list can go on!
It's so easy even I can create sales funnels with the greatest of ease – premade templates and so much more.
When you become an MLSP Mastery member, (I highly recommend it), you will get FUNNELIZER, training in online marketing strategies, live weekly lead-generation training, amazing products that you can promote, and supportive community.
There is so much more, the value is incredible.
Since becoming an MLSP, I've increased my income significantly over the last year. It took time, patience and hard work, but I reached the L3 leadership level and feel so blessed to have MLSP and an additional income stream. I am thankful that someone cared enough to share it with me!
To earn the income you really want, you must provide incredible value to everyone you connect with. With the MLSP tools, including the new marketing sales funnel system, you can!
Why You Should Use the Click Funnels Marketing System
There's always more than one way to get results in online marketing.
If you need a more robust marketing sales funnel, then take a look at Click Funnels.
ClickFunnels is an amazing software provides the technology to design and create capture pages. You can manage the entire funnel and even create seven types of funnels.
If you are in an MLM business, then take a look at their Network Marketing Bridge Funnel. It designed specifically for capturing and converting MLM leads.
A network marketing bridge funnel is used to introduce a person to your offer.
If they show interest, they enter their email address to start moving through the funnel and eventually are redirected to your network marketing company page.
YOU get to set it up however you like.
There is a bit of a learning curve with ClickFunnels but it's very effective!
Conclusion
You've read about the 2 types of sales funnels. Now it's time to implement one of them.
The first step?
Try out each sales funnel to discover which is the best fit for your business.
Yes, I'm ready to get started with MLSP Funnelizer.
Or maybe you want to try the ClickFunnels.
They both have a trial period so you have little to lose and everything to gain!