Have you noticed a trend towards creating ebooks to boost online sales? It's one of many marketing strategies available to leverage the Internet for your business.
Sometimes it's easy to get comfortable using just one online marketing method, even if it's not working too well.
Many years ago, blogging was huge for creating brand awareness and boosting sales. In the last couple of years, video and ebooks that you publish on the Internet have become extremely popular solutions.
Learning how to create publish your ebook can help you reach a much larger audience. Would that affect your business?
Of course it would. When you capture a larger audience the results can affect your bottom line in a positive way!
Another thing I love about ebook offers is they provide lots of valuable information to your readers. This leads to people getting to know you better and then becoming customers or business partners.
Here are some tips and suggestions for creating ebooks.
1 – Choose a Relevant Topic when Creating your eBook
The first step is choosing the right topic for your eBook. If you want to generate thousands of visitors, choose a topic that has not already been done a million times.
Make sure that it's something you understand and also that it's relevant to your audience. But…here's the important tip: when creating your ebook, find topics that have not already been widely covered.
You can even put a unique spin on a common topic to make it different.
For example, if you write an ebook about keyword research, why not delve into a more advanced aspect of this topic? Instead of focusing on the basics, talk about Google trends and how you can find the cool, trending topics on the Internet.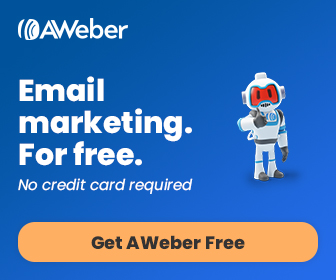 You can also get ideas by searching Google for eBook topics. Once you find some, cover the topic with a new perspective that hasn't been covered too much.
2 – Create eBooks from Your Existing Blog Content
Repurposing content is one of my favorite solutions! If you've already written lots of content on your blog, why not reuse it for an ebook?
The first step is to check your statistics and analytics to find out which of your blog posts are most popular over a period of time.
This might include visits as well as social shares.
Then, choose a few blog posts from a similar category and create an ebook. Organize the information into an order that makes sense and you'll be off to a great start! There are many free sites you can use to create ebooks, such as Canva.com.
3 – Decide How You Want to Distribute your eBook
You have many options with which to distribute your ebook. For example, you can use Amazon to sell your ebook or the Apple iBook store.
On the other hand, you can distribute it on your own from your website.
One popular method to distribute ebooks is via your website as incentive for a reader to subscribe to your list.
You would have to create a PDF from the source document used for your ebook. There are lots of free tools to accomplish that.
Your goals will have a lot to do with how you decide to distribute the ebook. For example:
For brand awareness, using an ebook store like Amazon would be most suitable.
For increasing your subscriber list, self-distribution from your website would be preferable.
4 – Format Your eBook Properly
Take care with the formatting of your ebook. It should be well-organized and styled with readability in mind.
When you create ebooks for online stores like Amazon, you can usually download a template.
If you are selling your ebook on your own, you can use free sites like Canva.com to create the final layout.
5 – Send Out Free Copies of Your eBook
Everyone loves getting free stuff! So, in your final step of creating your ebook, you can offer it for free. This will surely improve your conversion rates!
As an added bonus, you can send out free copies to influential people in your industry so they can possibly help to give you some positive comments in social media.
Wrapping it Up
Creating ebooks as marketing tools is a powerful way to build brand awareness and establish yourself as an authority.
It's also quite cost-effective since it's based on content you already created or knowledge you already know! For your first ebook, choose a topic that you are very familiar with and can easily write about. Take a new unique approach that hasn't already been widely written about.
For additional tips and suggestions for creating your first e-book for instant authority, click here.