Struggling with conversion rate optimization? Maybe you already mastered ranking on page one of Google and are getting massive amounts of traffic to your website.
But if you are not converting that traffic to leads or sales, you are still not getting anywhere.
Ranking and driving traffic are important, don't get me wrong. Your next step is to figure out how to increase conversion rate and get real results from all that traffic!
What is Conversion Rate?
Before I get into some tips to help you with conversion rate optimization, I want to explain what it is! It's very simple. A conversion happens when a user takes action on your website.
That action is based on the call-to-action for any blog post. What do you want the visitor to do:
Opt-in to your email list
Purchase a product
Contact you
Join your network marketing opportunity
View a video
Download a file
If for some crazy reason you don't have a call to action that is your first problem. You need a very specific goal for the outcome of a visitor to your site.
If you don't know what you want your visitors to do, they won't know either. Conversion rate optimization does not work if you don't have a call-to-action in the first place!
Boost Your Conversion Rate Optimization
You can put these three tips into practice to start getting better conversion results.
1. Targeted traffic
If you are not getting targeted traffic, chances are you have a high bounce rate on your website and no conversions. Getting a lot of the wrong traffic is almost as bad as getting no traffic at all. Be sure that you do your long-tail keyword research. If your keywords are too broad, you can get a lot of visitors that immediately leave your page. Hey, what's she talking about?
Let's say you write an article around the keyword "digital cameras" and someone is searching for "canon point and shoot digital cameras". Your website appears in the search results. The visitor lands on your page only to find that the article is too general for what they want. There goes that BACK button! See what I mean?
Be more specific with your keywords. Better yet, learn to do keyword research the right way. Click here for a free 2-hour training, you'll be glad you did!
2. Pop-Up windows
I know what you are thinking, Pop-ups are so annoying! Get over it because it's a proven fact that pop-ups are effective to increase conversion rate.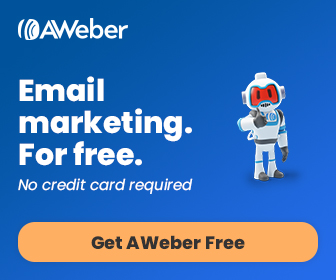 I recommend you use one that is customizable for individual pages. The reason is that you won't get much conversion rate optimization if you have the exact same pop-up on every page! I use one that creates unblockable popups. The feature I find most valuable is the popup content can be from an existing external URL or one that is customized from inside the editor. Click here to get your Super Pop-up – it works great! I started getting more leads from the pages with the popup. And to think, I was once a non-believer!
3. Social Networking
Social media is a great way to get a buzz going about you! Even if your followers are not customers, people tend to make referrals. Social networks are the best way to build long relationships and promote trust. You'll be surprised at how much targeted traffic you can get just from your social networks. Remember targeted traffic will contribute to increase website conversion. Click here for a free training about social networking.
Leave a comment about your tips to improve your conversion rate optimization.