A content marketing strategy is a must if you want to make money online.
With blogs, you have a few decisions to make about how to refer people to your content. There is where a content marketing strategy comes in.
Before you even write one word, you need to decide what type of information will be appealing to your target market. Even if you write the appealing content, will others be engaged enough to share it through social media?
So what is the definition of content marketing? According to Wikipedia, "… is any marketing format that involves the creation and sharing of media and publishing content in order to acquire customers."
People tend to share information if they feel it's worth it. What does that mean for you? It means that if you are going to spend the time writing blog posts, make them count. If not, you'll do a lot of work for nothing.
How do you do that? You need a content marketing strategy to help you navigate effectively to reach your target market audience.
When I started this blog, I wrote out what my goals were and who my target market was. Then I started compiling a list of topics that would be helpful to those users. The topics are focused because I have a content marketing strategy in place and I stick to it.
You may hear others talking about writing whatever you want in your blog, any topic is OK. That is simply not true if you want to brand yourself and drive traffic that converts.
As a result of my own content marketing strategy, traffic to my website has increased significantly in just one month.
Content Marketing Strategy and Campaign
One key thing is to distribute interesting and appealing content. If you want your blog posts to get shared out on social media, there are a few things to keep in mind.
Now, it will take more work on your part. But seriously, DO NOT just throw a bunch of words together and call it a blog post. You'll be wasting your time and the time of people who stop-by to read it. If you are ever feeling lazy, just remember that without a content marketing strategy, you won't be providing value to your readers and won't get traction in the social media world. Marketing today has changed from even a few years ago and you need to keep up.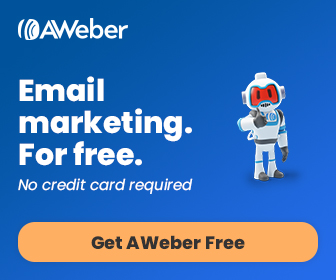 Here 5 content marketing strategy tips:
Be unique. The way to get noticed is to write information that stands out from the crowd. People mostly copy each others viewpoints and opinions. Take a stand! You can write about a similar topic with a twist or a challenging thought that will entice people to share. Be engaging and different than everyone else in your same field.

Content marketing strategy

Know your target audience. Is your information aimed at your target market? I have repeated this in other posts over and over. If you are selling cat food, don't try and target dog people! Get the idea? What are the wants, needs, and desires of your target audience? Find that out! This is the most important part of your content marketing strategy and will kick-start you on the path to success.

Use exclusive Content. Please do this one! Don't be one of those bloggers who copies and pastes other people's content. Really? Is that even an ethical content marketing strategy? It does not work,  you won't get any fans and Google will hate you. Show people who you are through your writing. Write content that others don't and get noticed in the blogosphere.
Learn about your competitors. Do you study your competitors? I do! It's an important part of my content marketing strategy and should be part of yours too. Find out who they are and what type of results they are getting. What are they doing that you are not? Don't copy them for goodness sakes, just discover the techniques they use for success and see how you can make it work for you.
Be helpful. If all your blog articles are only a sales pitch, your content marketing strategy is not well-thought out enough. Go back to the drawing board.
For real Internet online success, you need a long-term content marketing strategy to deliver useful information to users. With a fast-moving and changing social media landscape, you should be updating it and measuring your results.