Are you struggling to get leads for your business? Most people exhaust their warm market quickly and now there you are wondering how to do cold marketing prospecting.
To grow a successful business, you need people to talk to and share your business with. I haven't met anyone yet that developed a successful six-figure business by talking to a few family and friends.
Venturing into cold marketing prospecting may seem a little scary at first. If so, ask yourself how serious you are about your business.
I was terrified to do cold market prospecting at first. But now, I speak to people I have never met before on a regular basis.
Did it take time? Yes! Did I need training and practice? Yes!
Maybe you are fearful of cold market prospecting. I don't blame you! It can be a little scary at first. But I promise you that with training and practice, you will overcome that fear once and for all. And when your business starts growing, your fear will be a thing of the past.
What do you see in your future and what are you willing to do to make it happen?
That's what it all boils down to.
Cold Marketing Prospecting Sources
Remember, if you run out of people to talk to, your business will stop growing. So again, how bad do you want it? Start embracing cold market prospecting.
There are so many ways to meet new people. When you meet new people and when you cultivate relationships with them, they become your new warm market! See how that works?
Out and about. Everywhere we go, there are people. At the grocery store, gas station, bank, walking, and so on. Do you ever strike up a conversation with these people? I do. It seems perfectly natural now because I've been doing it for a long time. At first I was terrified. But just be natural, and always pay a sincere compliment. That gets the conversation started.
Business owners. There are lots of other business owners. These are people who are usually successful, embrace being an entrepreneur and open to additional income streams. How do you find out who these people are? Look online or in your local phonebook and start calling them! Realtors, insurance agents, accountants, personal trainers, the list goes on. Introduce yourself and find out if they keep their income options open.
Learn to generate leads online. Using proven online marketing strategies, you can do your cold market prospecting online. These strategies include: blogging, video, any social media network, ads, email, texting and so on. I increased my leads when I invested in training on how to marketing online. And you can too! Click here for the same marketing training I use to learn how to generate leads.
Networking events. There is no shortage of people that you'll meet at networking events. Now don't blab about your opportunity or product. Compliment the person and be INTERESTED, not interesting. Be sure to get their business card because you'll be calling them in a few days!
There are many other ways to do "cold market prospecting". Just remember, people are everywhere.
I know it's scary at first and the only way to push through your fear is to DO IT!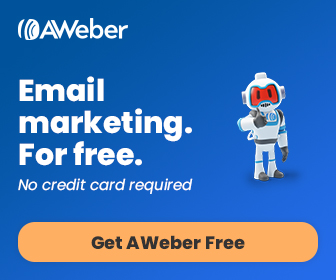 You won't be great at first but you'll get great over time as you develop your skills. And make sure you have no attachment to a particular results. Your mission is to find and talk to people, build relationships and share your business. That's it. Like a messenger.
Let me ask you a question. If you are excited about a movie you just and tell your friend, and your friend just shrugs it off, are your feelings hurt? Are you still friends? The end result does not matter.
Most of all have FUN! Be yourself and start each day with a grateful heart.