Did you start your home business to create financial freedom in your life? Many people want the same thing.
To do that, you must go beyond your circle of friends and family. Using cold market prospecting techniques can help you get there.
Talking to your cold market simply means talking to people you don't know. It may seem a little strange at first to talk to strangers. When I first started talking to people I didn't know, I was terrified and got very little done! It was so awkward and I needed a way to make it feel more natural.
Today I give you 3 cold market prospecting techniques to ease you into talking to people while losing the fear.
People are everywhere! The sooner you start talking to them, the closer you'll get to financial freedom for you and for them!
Cold Market prospecting techniques video.
Cold Market Prospecting Techniques that Work
How bad do you want financial freedom? What does your perfect day look like in that future life? These are things you should think about and keep in your mind. The stronger your desire to change, the better chance you have of actually doing what you need to do, which are using these network marketing cold market tips!
1 – Just Do It!
Have you read a book called "Feel the Fear and Do It Anyway?" You will learn techniques to turn your fear into power and action! So your first step for cold marketing prospecting training is to just get it done. You will suck at it the first few times but who cares? You'll get better as you go along and it all starts with your first step. What's the worst thing that can happen? Maybe you'll just make a nice acquaintance.
2 – Disassociate from the Results
What? This is not the time to get emotional. Your job is to make a new friend and deliver a message. Do not be concerned with the result. If a person says NO, who cares? Their desire has nothing to do with you. Just move on and deliver the message to the next person. This is commonly used in cold prospecting for network marketing and gets results.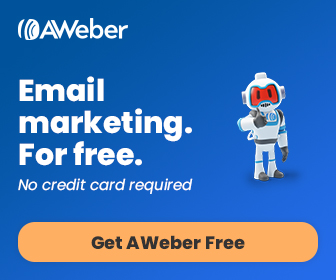 3 – Be Interested and NOT Interesting
It's not about you, remember that while using cold marketing prospecting techniques! Forget about telling them how great your product or opportunity is. Ask questions. Be genuinely interested in the person. I like to use the F.O.R.M method. You can learn about that here. Let the other person do all the talking.
Every successful network marketers started right where you are now. No one started out knowing how to talk to people, especially in their cold market. It's a learned skill like everything else.
Don't beat yourself up if you don't do it right at first. The skills will happen but only if you keep at it. Go rock your cold marketing prospecting skills and build your business!
PS If you don't GET LEADS or MAKE MONEY in your business, this is the training you should get – 5-Step Profit Blueprint.
If you got value from this Using Cold Market Prospecting Techniques to Create Financial Freedom, please share in social media.