Are you struggling to get results in your MLM business? Growing your network marketing business can be a challenge.
One of the big problems I ran into were the methods I was using. Talk to everyone I know and introduce them to the products or business.
Well, that didn't work! In today's world, taking your business online with sales funnels can help you grow your MLM business.
Today I will be help you understand the basics of MLM funnels and show you how you can use ClickFunnels to grow your MLM business.
Start your FREE 14-day trial to ClickFunnels now.
What is an MLM Sales Funnel?
A sales funnel or marketing funnel is an automated process designed to turn visitors into buyers.
There are a few steps in a sales funnel, where a prospect enters your funnel and eventually take action to make a purchase. Some typical steps in a funnel are:
Awareness
Interest
Decision
Action
In your MLM business, you also take your prospects through a specific process. First you make them aware of your offer and then you have a few steps in-between before they make a decision to buy or join your team.
With an MLM sales funnel, the process is automated. It's also a great sorting tool to weed out people who really are not interested. This can save you a lot of time.
What is Click Funnels?
ClickFunnels is an online tool created by Russell Brunson. He is also the author of 2 books that I highly recommend and you can get them for FREE!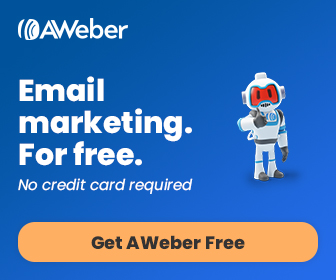 These books are especially helpful if online marketing and sales funnels are new to you.
ClickFunnels makes it simple for you to setup sales and marketing funnels for your business. Russell understands how difficult it is for us non-techies to put all the pieces together.
You'll have tons of funnels to choose from. And they are all pre-designed so you can breathe a sigh of relief. Then all you do is send traffic to your offer and see the sales come out the other end.
How to Make More Money with ClickFunnels for MLM
How are you running your MLM business now? I bet you are sending hundreds of prospects to your network marketing replicated website.
You may make a few sales with that website but what about all the people that weren't interested at the moment?
If you had one thousand visitors to your website and only 10 of them made a purchase, what happens to the other 990?
Nothing, that's what! You don't even know who they are to continue communicating with them.
By using ClickFunnels for MLM, you can change all that.
That's where the Russell Brunson network marketing funnel comes in handy. Here's how it works:
Now imagine that you create your network marketing funnel and send those 1000 visitors to it. If just 10% opt-in to your funnel, that's 100 leads. Of those, some will buy your product right away.
For the people who don't buy now, your email drip campaign from your MLM sales funnel will convert even more of your leads over time.
Now imagine that you bring traffic daily to your MLM funnel. You can end up with thousands of leads over the long-term, some of which will either buy your product or join your MLM team. That means more money in your pocket!
Now you can see that unlike your replicated site where people just leave, your funnel can continue taking prospects through the process.
Using the ClickFunnels network marketing bridge funnel makes sense for building a long-term sustainable business.
ClickFunnels for MLM: How to get more Customers
If you are ready to bring your MLM business online, you can benefit from ClickFunnels. With a comprehensive array of tools, it has everything your business needs to build an MLM funnel: Email autoresponder, opt-in page, hosting custom domain, sales pages, order forms and more!
ClickFunnels templates can be used as-is or you can customize them.
So, how you can get more customers using an MLM marketing funnel?
Take a look at the typical flow of a ClickFunnels MLM sales funnel.
Create a ClickFunnels Opt-in Page
The first page in your network marketing funnel is an opt-in page where your prospect enters their name and email.
Of course, your funnel landing page should be aimed at raising awareness about your products or services, while providing value to your prospects.
What can you give them in exchange for their contact information?
Something like a freebie eBook or an informative video would be helpful.
After they opt-in to your free offer, you will have setup your automated ClickFunnels system to send them an email where they can download your offer.
Now that they have subscribed to your list and shown interest, even if they don't go through your entire MLM funnel, you can still market to them with your ClickFunnels email autoresponder.
Network Marketing Bridge Sales Funnel Page
After a person opts into your MLM funnel, they land on the second page of your funnel. This is called the Bridge page.
Here's where you can make the magic happen.
This sales funnel page can include a compelling video where you talk about your product or service. Your real job is to educate your prospect and help them be even more interested and then make a decision.
Remember the funnel steps?
Once they make a decision, they can take action or not.
The final step in your MLM funnel is your company MLM website where they can make a purchase.
This is just an example. You can include more steps in your MLM funnel steps.
The point is, and this bears repeating, even if they don't take action, you continue building a relationship though autoresponder emails.
Conclusion
This post gives you a general idea of how to use ClickFunnels in your MLM business.
You can use it to generate more MLM leads, customers or for recruiting distributors.