Business opportunity leads are the lifeline of your network marketing business. Without leads, you do not have a business.
The majority of home business owners fail because they are lead poor. Why is that?
Usually it's because most people have no clue how to find MLM business opportunity leads. They go about it the wrong way and instead of attracting people to them, they repel them.
Is this you? If so, don't be mad just educate yourself on how to attract business opportunity leads to you.
When you attract the right people, you can position yourself as the person with a solution to their problem. You are probably frustrated now from trying to convince people that you have the best business or product in the world, right?
If a person is not looking to solve a problem in their life that your opportunity can help with, then you are in convincing mode.
AND… your chance of finding quality MLM leads at your local mall are slim!
Even if you buy business opportunity leads, the lead quality is so low that you waste tons of time talking to people who ask crazy questions like, Does this cost money? Is this a pyramid scheme?
Do you see what I am saying here? It's like trying to shove a square peg into a round hole. It does not work.
Creating Your Own Business Opportunity Leads
Are you just going to give up on your dream or will you do the work to make it happen? If you are not willing to work hard to make things happen, nothing I say will change that for you. Only you can make something happen.
Here are 3 tips for business opportunity lead generation:
Focus on a person's needs. When you talk to people, is it all about you? Don't be ashamed. You just need retrain your mind to make it all about the person. Instead of blabbing on about how great your business or products on, ask questions. Find out about this person's needs, wants, and desires. You have the solution you just need to connect your solution to their problem. But you cannot do that if you don't bother to learn what their problems are!
Content marketing. You can attract business opportunity seekers leads every day by creating quality content. First identify the target market you want to attract and then create content that solves the problems they face. This is a great way to attract pre-qualified prospects to your business opportunity or products. They will seek you out! For example if you have health products, you can write blog posts geared toward people who are looking for a way to get healthier.
Social media marketing. If you are not yet on at least one social network, you are missing out on a huge opportunity to find business leads online. By interacting and sharing with people online, you have the chance to meet more business opportunity lead seekers that need what you have! So many people tell me they don't have time for social networking online. Really? Do you have a better way to get your business in front of thousands of people? If so, I'd like to hear about it.
Attracting business opportunity leads is easy once you know how. Don't you love talking with people who are energized and inspiring? Are you that person? Would you want to talk to you?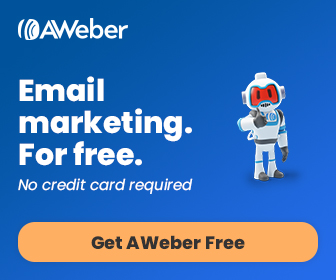 If you don't know how to attract business opportunity leads to you, click here for free online marketing training.