Branding yourself online is one of the most important things you can do to grow your business. As we move forward this year, use these 5 tips to grow your brand. These are the same strategies I have used for my own personal branding.
In today's world, we have access to so much information as well as valuable tools to help us in business. There is no excuse then, right? Combine that with the resources through MLSP and you will be well prepared to grow your brand like never before in 2017.
Here are your 5 tips to grow, learn, and build an incredible business brand.
1. Use all available resources
We have so many useful resources available to help grow our online brand. Are you taking advantage of these free and pay resources?
Take YouTube, for example. YouTube is a free resource that is all about branding yourself online. Video is a primary way that people get to know, like and trust you on a 24/7 basis. Check out this free YouTube training.
Facebook is another free resource that you can use to grow your brand online. By using the Facebook Page feature, you can start growing your following, which will help build awareness for your brand. Using simple free features like Facebook LIVE can help. Learn more about that here.
You can also choose to use paid strategies like Facebook ads to kick things up a notch.
The most important thing is to get started with sharing your message with world through social media marketing. It's FREE!
2. Look at what marketing methods are trending for 2017
Personally I like to start reading about online marketing trends prior to a new year starting. In 2017, there are several strategies that you can take advantage of like mobile video. Video became more popular than ever a couple of years ago and there is no end in sight. More and more people are watching video on their mobile devices. Wouldn't you like for them to be watching YOUR videos?
I also noticed that in 2016, some hot trends were Facebook LIVE and Instagram. You can learn more here.
3. Sell YOU instead of your products
What sets you apart from others that are selling the same product or services as you? You are unique and should attract people to YOU first! People buy stuff from people they know, like and trust.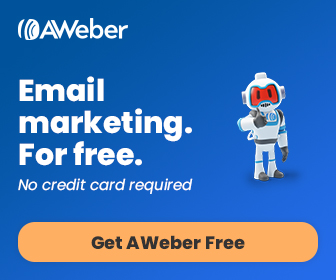 Recently, someone that I've known for over 2 years reached out to buy a product that I sell. She could have made the purchase from thousands of other people but she chose me because I built a relationship with her. You can too!
I know what you are thinking … one person in 2 years? That's just an example. I've duplicated this thousands of times, resulting in thousands of customers for my business!
Sell yourself first by sharing your experiences, your successes and your journey. That's how you can start making the connections and grow your brand online.
4. Be consistent in all that you do.
Consistency is your best friend when it comes to growing your brand online. No one is attracted to a flake.
When I started blogging a few years ago, I was very consistent. That is exactly why I still make money from articles I wrote a few years ago. Whether it's content creation, or your daily method of operation, be consistent in the marketplace. People are watching.
5. Learn, Do and Teach.
When you get started with growing your online brand, share what you learn. Let's say you made your first sale. That's exciting, isn't it? How did you accomplish that? What skills did you learn? Share it in a blog post, video or social media. People will start connecting with you.
Even you fail at something, share it so others can learn from your mistake. By being transparent with the online community, people will respect you even more.
Conclusion
Did you get value from these tips about growing your brand in 2017? Start working on these tips and build your foundation for success. You can do this!
It's so worth it too! The Internet is a huge place where you can reach MILLIONS of people. If you want to move FAST instead of slow, using systems and tools is the way to go.
GO HERE to learn more about getting leads and building your brand.