Are you excited at the thought of building an online business? You many think it's an easy way to make money. While building a business online has many benefits over a traditional business, it's not easy money.
In this article I will provide you with a few tips to build a profitable online business and share some advantages that an Internet business offers over a traditional storefront business.
Many people mistakenly think that if they build an online business it requires no work. That is just not true. It takes skill and hard work, but once you understand how to do it, your online business will be working for you 24 hours a day.
Advantages of Building an Online Business
Why bring your business online in the first place? There are many advantages for anyone, especially if you are a very busy person. For example, if you have a blog presence, it's an asset that people can find while searching for information on the Internet. You don't have to be present for that to happen, but you will have to learn how to do search engine optimization and web traffic marketing to make sure your blog content gets found.
Here are some cool advantages that you can experience when you build an online business.
What You Need to Build an Online Business
Before you start any business on the Internet, decide what business opportunity you want to market. If you don't already have a home business, contact me.
With so many business opportunities available, you will be able to find one that is a good fit for you.
Here are three tips to get you started with your Internet based business:
Create a blog: It's easy and affordable to create and maintain a website blog. You need a domain name and a webhost provider. When you write articles, you can share them on social media networks and, if you do your SEO correctly, people will find your website in Google searches. Another reason why a blog is great for building an online business is that it's an online asset that does a lot of work for you. CLICK HERE for information about creating a successful blog.
Marketing and promotion: If you write the best blog articles but no one finds them, you will not have a very profitable online business As you build your online business, be sure to get training on SEO and web traffic marketing. You will also want to share information on social media websites. You can also use pay-per-click but getting free web traffic is always better.
Commitment and Motivation: As you start building an online business, you won't see a lot of activity or profits at first. It takes time for search engines to find your website and time to build relationships with people on social networks. So, commitment and motivation are a must to keep doing the necessary work even though results are not forthcoming right away.
Help Your Online Business Succeed with these Two Tips
Here are some great insights to build an online business from my friend and fellow Internet marketer Josh Parker: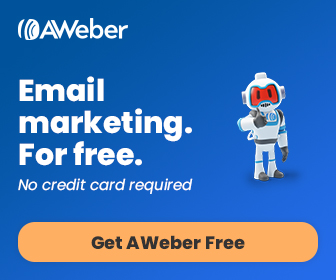 When you build an online business it can be fun and lucrative. If you don't have a blueprint for success, CLICK HERE for access.