Do you want to build an online business? Maybe you are not sure how to get started with a home internet business or don't understand the steps to success.
If you really want to build an online business, there are few fundamental factors to understand. You see, lots of people want to work online from home but have incorrect expectations like making money fast!
Believe me, I went through many ups and downs when I started to build an online business and learned a few things along the way. As a result of my Internet marketing business, I've earned hundreds of thousands of dollars from blogging. I still earn money from blog posts I wrote in 2009 and 2010!
I no longer work at a traditional job that I didn't like and now have the freedom I always wanted. You can too.
I've seen many people successfully build an online business and others who failed. So what is the difference?
Learn the Basics to Build an Online Business Successfully
You may be surprised by what I have to say about starting a successful online business. I am not going to be giving you the technical details to build an online business. Instead, I will sharing 3 important tips that you need to truly succeed.
You see, having all the technical expertise in the world will not help you build an online business if you are missing the basics. Do you agree?
Belief in yourself
When you build an online business, personal development is a must. You have to get into an entrepreneur success mindset. Just because you decide to start a home business doesn't mean you automatically have the business owner mindset. It's something you must work on daily through personal development. Learning to believe in yourself is the most important and having the confidence to move forward no matter what. You will need self-discipline, focus, communication skills and much more to build an online business. Your results will be a reflection of your belief in yourself as well as the other skills you attain.
Find a need and fill it
Before you even start to build an online business you have to decide what you will sell. Lots of people start out researching products that they like. Of course, you should like the products or services that you sell, but that is not your first step. What if you decide to build an online business with a product that you love with a small percentage of other people who love it? You won't make much money and you still have to put the work in. Start with the marketplace. What are the problems that people face and then figure out which products solve the problem.
Always provide value when you build your own online business
Whether you are doing network marketing online, affiliate marketing or something else, you must focus on providing value to the marketplace. The biggest mistake people make when they attempt to build an online business is they constantly put advertisements in front of people in social media or immediately pitch them on their opportunity. Big mistake! Providing value is your key to success when you build an online business. You have the solution to people's problems!
The key to success when starting a business from home is sticking with the basics. You may build an online business through blog content marketing, video marketing, Facebook or other strategies. You may be building an online business website or calling people all day. But no matter which you use, you still need to keep in mind the basics discussed above.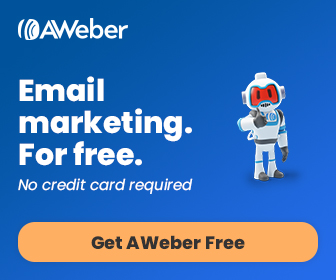 If you are lacking a step-by-step blueprint to build an online business, CLICK HERE for access to the same one that I use to build an Internet business.