Increasing your confidence and belief in your MLM business is the foundation of your success.
If you are just starting out with network marketing, you may be eager to learn everything you can to succeed. It's an exciting time and I know you have big goals.
It all starts with building belief in your MLM business and in you. As new people start joining your team, build that same belief and confidence in your business builders.  These are people who want more out of life and can see the vision and opportunity that your business provides.
You can help them do that!
MLM businesses are challenging and people are quick to find blame with the company, products, compensation, upline sponsor or the tools. You see those are all outside factors.
The reality is when it gets challenging it is belief that gets you moving forward. And that is why building belief in you and your team is the most important success step.
Let's explore the top ways to build your belief in your network marketing business.
Belief in Network Marketing
Before you even start thinking about making money in network marketing, establish your belief in this industry.
Network marketing has produced more millionaires than any other industry worldwide.
Still, some people get involved in this business but don't really believe in it. I know that sounds silly but it's true.
Do yourself a favor by researching credible sources about the network marketing business and how it works. Learn the basics, attend training events, and study success stories. Here are a few books I recommend:
Once you understand what the MLM business is all about, you'll wish you got involved sooner!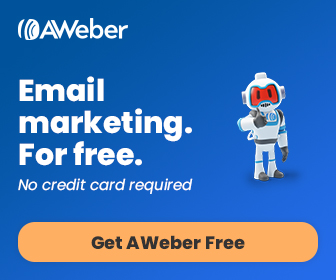 Belief in the MLM Products
Believing in the network marketing products of your chosen company is a given. Yet, some people don't believe in the very products they are selling and sharing with others.
If that sounds like you, then the products are not a good fit for you.
You should love the products and have a deep belief in how they can help a person. When I started a business in a health and fitness MLM, I absolutely loved the products! My belief was strong (and still is.) I had no doubts that the products could help millions of people in the same way they helped me.
If you have doubts about your MLM products, you won't get very far with your network marketing business. Instead, find products that you are passionate about and believe in.
Belief in your Network Marketing Company
Do your research before you join a network marketing company. You may love the products but do you believe in the company vision and leadership?
Are you in agreement with how they want you to share the products or services?
What did you learn about the compensation plan and is it one that you are comfortable with?
When you build an MLM business, you are representing that company. Make sure it's one that you have a strong belief in from the business plan to the executive team and their vision for the future.
If not, that will trickle through everything you do.
Belief in You
If you don't believe in yourself, why would anyone else?
Sure, when we get involved in a network marketing business, it's scary! There are lots of new things to learn about being an entrepreneur and being bold.
The good news?
You can do it! If you don't feel confident, others will feel that too. But you can work on that through personal development.
You can develop a winning mindset and become the person you want to be. Believing that it's possible for you to build the life of your dreams takes work.
I always told my children, "You can do anything you put your mind to."
You can too! Believe in the possibilities for your life. Whether you need to earn a few extra dollars a month or you envision yourself as a six-figure earner, just believe and take action!
Have you read "The Four Year Career?" It's a wonderful belief building tool for network marketing.
Here's an incredible motivational video from Eric Thomas, the Hip Hop Preacher. When you want to be successful as much as you want to breathe, then you will be successful. Watch it!
Belief in your MLM Team
You have to believe in all the aforementioned things. If you don't they how will your MLM team?
Your team will mirror you. If you don't believe, then they won't either.
When people join your team they trust you. They are excited, scared and hopeful all at the same time.
Although everyone has a big goal, put your trust in the small accomplishments so your team can start building confidence. Recognize the small things to inspire others and boost confidence.
Recognize those on your team for doing small but awesome things.
Create a sense of community on your MLM team with a vision that others can believe in too. Let people know that you care about them. Even if they don't live up to your expectations, let them know they matter to you.
Your past does not define your future!
Your team believes in your vision. If you want to build belief in your team, then you have to believe in yourself first.
Conclusion
Success in network marketing all starts with believing in you, the company, products and your team.